3rd Cuba Energy, Oil and Gas Conference Continues to Build Momentum and International Support
---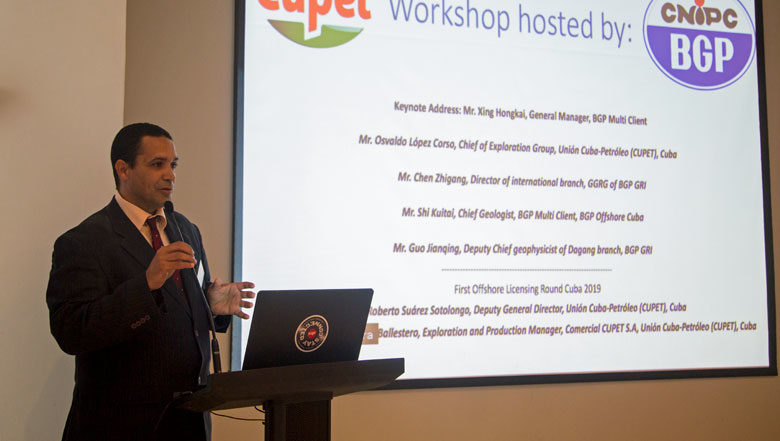 The Cuba Energy, Oil and Gas conference, hosted by La Unión Cuba Petroléo (CUPET) has confirmed the latest series of speakers that will join the program for its third edition, when it takes place November 26-29, 2019 at the Melia Cohiba Hotel in Havana, representing organizations from all across the global oil and gas sector.
Joining representatives from CUPET itself including, Mr Juan Torres Naranjo, Director General and Mr Roberto Suárez Sotolongo, Deputy Director General, further speakers confirmed include; Timmys Baksh, Director of Research and Planning, Ministry of Energy and Energy Industries, Trinidad and Tobago, Andrew Purcell, Chairman, Melbana Energy, Australia and Curtis Evert, Vice President, Sherritt International, Canada – both of which are also official sponsors to the event.
The conference marks the official Havana stop and final stage in CUPET's first licensing round roadshow. It features four days of strategic and technical networking and business development and a full and varied program, with speakers sharing updates, knowledge and best practice on areas including:
Cuba's official licensing round
Existing exploration and production activities – onshore, shallow water, deep water, Gulf of Mexico
Positioning of the Caribbean as growing oil and gas hub
Service and supply technologies that can make a difference to Cuba
Enhanced oil recovery on existing fields
Midstream and downstream projects
Cuba's exclusive economic zone
An insight into the Helms-Burton Act and likely impact for business
As part of the conference, all delegates will also have the opportunity to participate in an official site visit, full details of which are expected to be announced soon.
In addition to silver sponsors, Sherritt International and Melbana Energy and further underlining Cuba Energy, Oil and Gas' growing international significance – support from Angola and Brazil comes through exploration and production company Sonangol who has recently confirmed as gold partners to the conference.
Egyptian specialized oilfield services Datalog, Canadian Axsera and Trinidad and Tobago's Perfection Services Limited also join, alongside official event partners the Department for International Trade for the United Kingdom, Embassy of Guyana in Havana and the Embassy of Lebanon in Havana.
Cuba Energy, Oil and Gas was created as a key part of CUPET's core aims as an organisation, for Cuba to become a leading oil producing country in the Caribbean and the active encouragement of foreign investment in the sector.
The full speaker line-up and program from Cuba Energy Oil and Gas can be downloaded here.
0 comments