---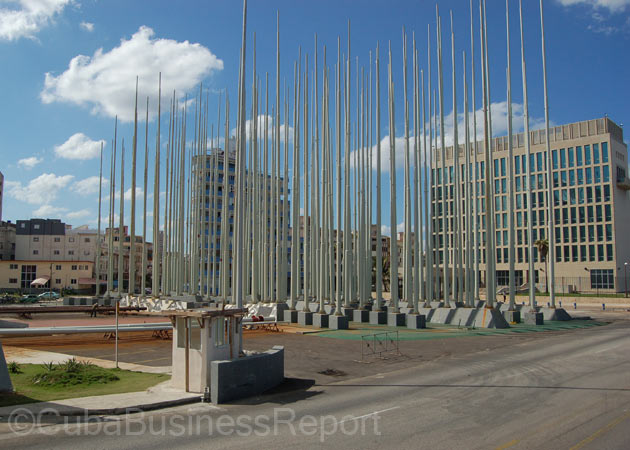 It was a great moment in history for Cuban-American relations today.
At 9:00 this morning, US Secretary of State John Kerry attended the flag raising ceremony at the US Embassy in Havana.  It was symbolical in a year of progress in the relationship between the two nations.  The flag was handed over at the embassy by the same US marines who had taken it down some 50 years ago.
The raising of the American flag at the embassy in Havana was widely reported in the media from all the major news media outlets today.
From the Cuban News Agency:
… The relations between Cuba and the United States are going through a historical moment after US Secretary of State John Kerry officially inaugurated this morning his country's embassy in Havana.

At the beginning of the flag-raising ceremony, the Cuban national anthem was played with the embassy's limits for the first time in over 50 years.  News Source
From the BBC:
… The US flag was presented by the same US marines who brought it down in 1961.

Mr Kerry said the US administration wanted to lift the trade embargo on the island – something that the Republican-controlled US Congress has blocked.  News Source
And from CNN which calls it a celebration of a "… new day for U.S. Cuba relations"
… This is a new day and a much-needed chance at a brighter future for the Cuban people, one with more open cooperation on issues of climate change, health, migration, technology, and entrepreneurship. U.S. businesses are eager to seek new opportunities for the U.S. market and our consumers as well. It is a win-win approach.
0 comments