---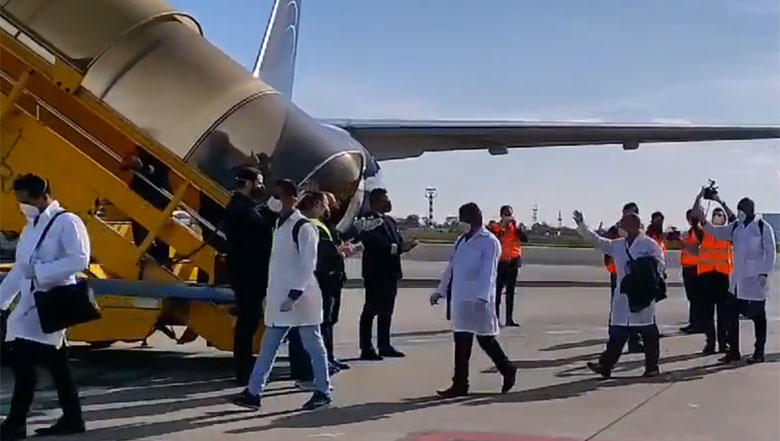 A second Cuban medical brigade of 38 health specialists arrived at the Torino-Caselle airport in Turin, to assist Italians in the battle against the COVID-19 (coronavirus) pandemic.
The 38 medical specialists of the Henry Reeve Brigade consist of 21 doctors, 16 nurses and a logistics coordinator. The team, highly trained to deal with catastrophes and epidemics, will work in the city of Turin.
They will work with Italian health personnel and will remain in Turin for as long as the authorities deem it necessary.
The Cuban medical brigade serving in Turin join the more than 700 Cubans helping health services to fight COVID-19 pandemic in 17 other countries.
The Mayor of Turin welcomed the Cubans and called it "an extraordinary gesture of generosity to which our most heartfelt thank you."
0 comments