---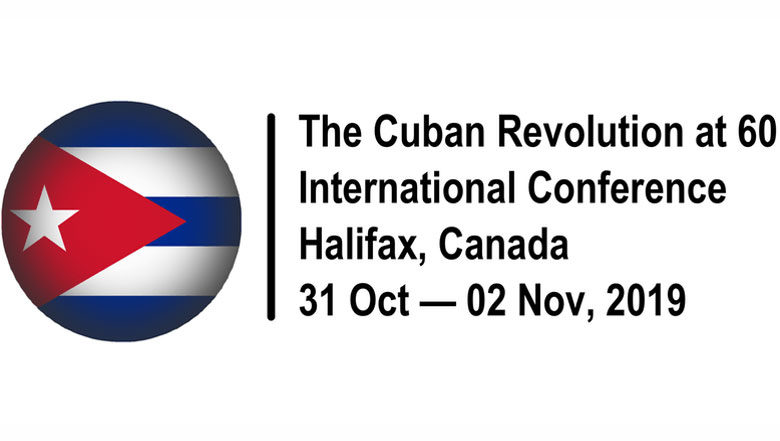 Nova Scotia's long relationship with Cuba will be celebrated on Friday, Nov. 1, with the dedication of a recently planted tulip tree (liriodendron tulipifera) near the Cenotaph at Grand Parade in Halifax.
Halifax Mayor Mike Savage and Cuba's ambassador to Canada, Josefina Vidal will take part in the short ceremony at 6:45 pm., which will include a toast featuring fine Cuban rum. The dedication ceremony will be followed by a reception in Halifax Hall hosted by the mayor.
The event is part of the Cuban Revolution at 60, a major international academic symposium to take the measure of the first 60 years of the Cuban Revolution. The conference, which is free and open to the public, takes place at Dalhousie University October 31– November 2. You can register here.
Canada's relations with Cuba date back to 1903 when a newly independent-from-Spain Cuba opened a consulate in Yarmouth, NS, then the hub of North America's salt cod industry. But that's far from the only Nova Scotia-Cuba connection. During the 1990s, Mayor Savage's father, the late Nova Scotia Premier John Savage, made history by leading two trade missions to Cuba. And this week's symposium isn't the first major academic event about Cuba to take place in Halifax. In 1989, more than 400 people attended a conference to examine the first 30 years of the Cuban revolution.
Forty internationally renowned Cuba scholars, policy-makers and policy analysts will gather at this year's conference, which will be highlighted by addresses by two of the key players in the historic 2014 re-opening of relations between Cuba and the United States. Cuban Ambassador Josefina Vidal, then Cuba's chief negotiator with the Americans, and Jeffrey DeLaurentis, the first US ambassador to Cuba following the renewal of relations, will each offer personal reflections on what happened then, and what isn't happening now.
Attendees will also learn the results of the very latest research into a controversial and mysterious ailment reported by some US and Canadian diplomats in Cuba. Dr. Alon Friedman, a ground-breaking neuroscientist at the Dalhousie University Brain Repair Centre who recently led a multidisciplinary study into the so-called "Havana Syndrome" for Global Affairs Canada, will present his findings at the conference.
Leading Cuba specialists from Cuba, the UK, Latin America, Europe, the United States and Canada will also participate in a series of panels to assess the successes and challenges of the Cuban economy, Cuba-US relations and Cuba's international relations. Other panels will focus on climate change and ecological challenges facing the island, as well as social change, including issues of race, gender (in)equity, health and LGBTQ rights.
0 comments