---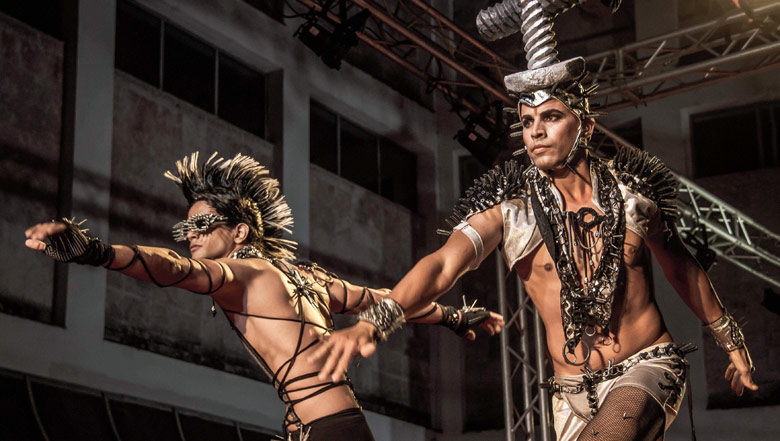 Prepare to be dazzled! It's on again – Arte y Moda – Fashion Week in Havana. From November 11 to 16, the City plays host to Cuba's most sensational showcase of contemporary trends in clothing design.
This year's Arte y Moda is special because it takes place within the context of the Havana 500th-anniversary celebrations of the city once known as San Cristobal de La Habana.
The venues for Fashion Week in Havana have expanded from the National Museum of Fine Arts, the central venue, to events held at the Fabrica de Art Cubano (Cuban Art Factory) and Estudio 50.
The fashionista world will again witness the latest in Cuba fashion design and the art of clothing. Models will strut the catwalks in an experience combining the best in design, music, photography and textiles.
Cuba's Fashion Week guests of honor include Mexico, Spain, Italy, Germany, Belgium, alongside a Visual Global exhibition by artists Eduardo Rawdrígez, Eric Steinhilber, Julia Poteat, Tania Castro and the Carenas Group.
Chef Jorge Alexis Aguilar will be at the event to make a presentation. Art y Moda guests will sip from the finest in Cuban rums at a rum tasting event.
Cuba's Fashion Week organizer, Rafael H. Méndez González from the Consejo Nacional de las Artes Plasticas told reporters that attendees can take part in workshops, conferences, and performances during the week of fashion.
This year's theme for Fashion Week examines innovation and ecological sustainability in the fashion industry, the evolution of fashion in several countries throughout history, and the role of the designer in film.
German designer Kaska Hass will present a wedding-themed collection, uninhibited gender restrictions, with designs by the Belgian, Janna Beck, pianist Esequiel Villa Vila and the Laboratorio Axis Visual.
On the catwalk, audiences will experience the work of Cuban and international designers in the show, 'Art and Fashion Icons of Rebellion,' a combination of fashion and art. Méndez sums up the proposal as 'suggestive, original, ephemeral costumes seeking reflection in contemporary art.'
The models will be accompanied by the contemporary dancers of the Rosario Cárdenas Company, Hungarian stylist Mark Lakatos and art motives by Cuba's most celebrated Afro-Cubano artist today, Manuel Mendive.
'Art and Fashion Icons of Rebellion,' Méndez added, is 'art is shown versioned in dress, which comes alive through the dynamics of the body, becoming rebellious fashion icons.'
Prepare to be dazzled AND amazed at this year's Arte y Moda fashion week in Havana.
.
0 comments