---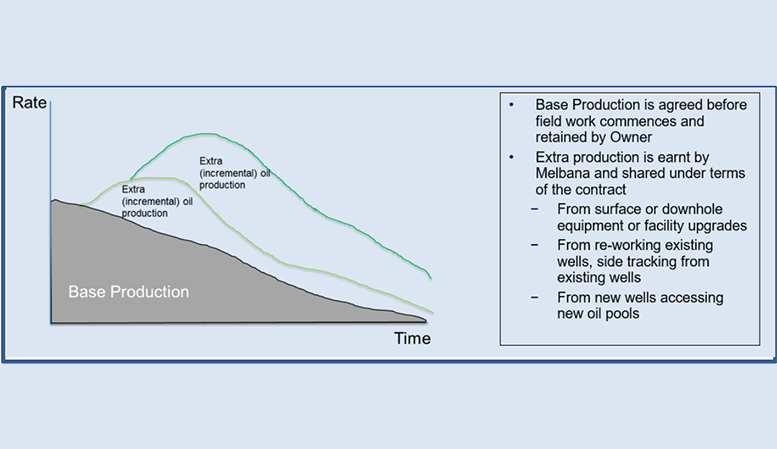 Melbana Energy (ASX:MAY) has provided an update via press release on its activities within the Santa Cruz oil field in Cuba. Since 2006, this oil field has been in production.
The Santa Cruz oil field was originally estimated to have a resource of a potential 100 million barrels of recoverable oil. The finalized agreement provides Melbana with an accelerated pathway to becoming an oil producer and booking reserves in Cuba.
Melbana secured the exclusive rights to assess the Santa Cruz oil field in of March this year in a long term binding Incremental Oil Recovery
("IOR") Production Sharing Contract ("PSC") from the national oil company of Cuba, CubaPetroleo (CUPET).
Melbana has completed its initial assessment yielding a number of promising opportunities to enhance production from the designated area.
In addition, Melbana has finalized the binding contract with CUPET, subject to standard Cuban regulatory approvals. This provides the Company with a long-term right to share in any enhanced production from the Santa Cruz oil field.
Under an IOR contract, additional production above an agreed base production rate is shared, as show in the image above.
Generally speaking, the commercial terms are consistent with exploration PSC terms, like those that apply to Melbana's Block 9 PSC, with provisions in place for cost recover and sharing profit oil.
The Santa Cruz IOR PSC is split into multiple phases, with an initial desk-based technical study followed by an implementation phase.
The initial study phase will last no longer than eight months, at which point MAY may elect to proceed to the next implementation phase, which includes a minimum program of two side-track wells from existing well bores to fresh geological targets.
To expedite oil production as soon as possible, the company has engaged a Canadian consultant with extensive Cuban IOR experience to identify possible streamlining opportunities.
Melbana CEO, Robert Zammit, said of the announcement:: "Securing the Santa Cruz IOR opportunity is a key plank in our strategy to become a producer in the near term.
"I am pleased that we have identified potential opportunities to enhance production at Santa Cruz and that we have had CubaPetroleo's support to complete our commercial negotiations promptly and lock in the opportunity.
"Our ability to identify the enhanced oil opportunities in Santa Cruz was greatly accelerated given our learnings from Block 9."
This update comes just days since the last positive development on MAY's radar. Earlier this week, the ASX small cap clinched an agreement with its farm-in-partners — French oil and gas major, Total, and Australia's Santos — to accelerate planning for the Beehive-1 exploration well in offshore Australia, to ensure that it's ready to drill in the September quarter of 2020.
0 comments