---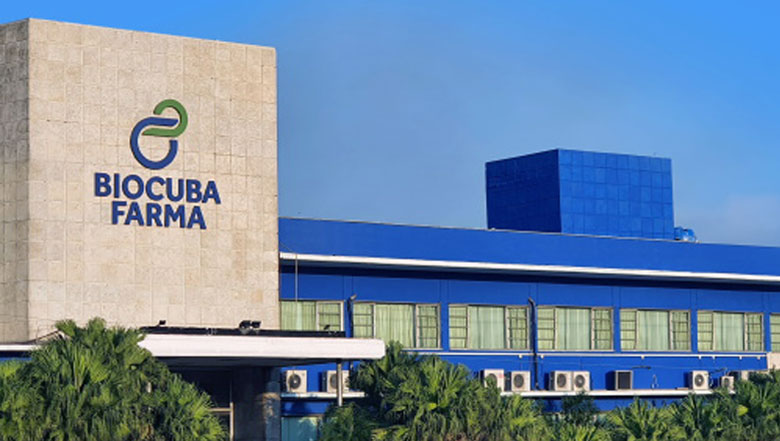 Cuba's BioCubaFarma made the announcement this morning of a new joint venture with the British firm SG Innovations Limited. The newly formed company will be known as BioFarma Innovations.
The new association aims to provide access to BioCubaFarma's portfolio of patented medicines produced in Cuba by its entire associated pharmaceutical and biotechnology industries.
SG Innovations Limited is headed by Lord David Triesman and Martin Bellamy, CEO of the Salamanca Group. The Company will collaborate with BioCubaFarma to accelerate the commercialization of Cuba's innovative biopharmaceutical products.
BioFarma Innovations focus will be on advancing the development and accessibility in Europe and the British Commonwealth of BioCubaFarma's portfolio of patented biopharmaceutical products.
The joint venture will be based in the United Kingdom and Ireland and headed by Lord Triesman who has more than 40 years of experience working with the National Health Service. He is also Minister Responsible for Higher Education Quality, Innovation and Patents, Vice President of the Kensington, Chelsea and Westminster Area Health Authority and Secretary-General of the Association of University Professors, which includes prominent medical and biochemical university research faculties.
Lord Triesman has held close ties to Cuba for more than 40 years, successfully establishing many British-Cuban collaborative projects.
BioCubaFarma is the business group that heads the pharmaceutical and biotechnology industries on the Island. The Company is at the cutting edge of a broad range of research and development of new pharmaceutical drugs and innovations for the advancement of health and science.
At a time of heightened crisis created by the COVID-19 global pandemic, BioFarma Innovations will be able to expand its distribution networks and increase the accessibility of these pharmaceuticals to more people across the globe.
BioFarma Innovations will be able to facilitate the evaluation of these and other biopharmaceutical products of BioCubaFarma's portfolio to Europe and the British Commonwealth. Many of these drugs developed in Cuba have demonstrated encouraging and prospective results in clinical trials and usage in various nations, including Cuba, for the treatment of COVID-19. These products include Jusvinza, the Itolizumab vaccine, HeberFeron Interferon alfa 2b, and Biomodulina T.
BioFarma Innovations' will focus on the strategy of developing and commercializing BioCubaFarma's product line of patented biopharmaceutical drugs to Europe and the British Commonwealth.
It will provide worldwide access to BioCubaFarma's R&D laboratories, its scientific experience and its products.
BioFarma Innovations will also facilitate investment in new product development including clinical trials and the launch of new medicines in Europe and the British Commonwealth.
Lord Triesman said of the joint venture, "at the time when the demands in the health industry have never been greater and the need for new medicines is more urgent, I am tremendously excited about the contribution that this new This company can make, certainly transformative, now and in the years to come."
Related News:
Dr. Eduardo Martínez Díaz, President of BioCubaFarma, said in a statement of the new JV, "with our mission of prioritizing Public Health, we are offering a dynamic and open approach to collaboration with global pharmaceutical companies and Public Health organizations throughout Europe and the British Commonwealth, which ranges from licensing to joint development and research agreements.
"We have consolidated a broad portfolio of products and we want to guarantee access to new drugs to help meet unmet demands worldwide," he said.
0 comments