Canadian Commercial Corporation Announces the Signing of $1 Billion in Contracts with Cuba
---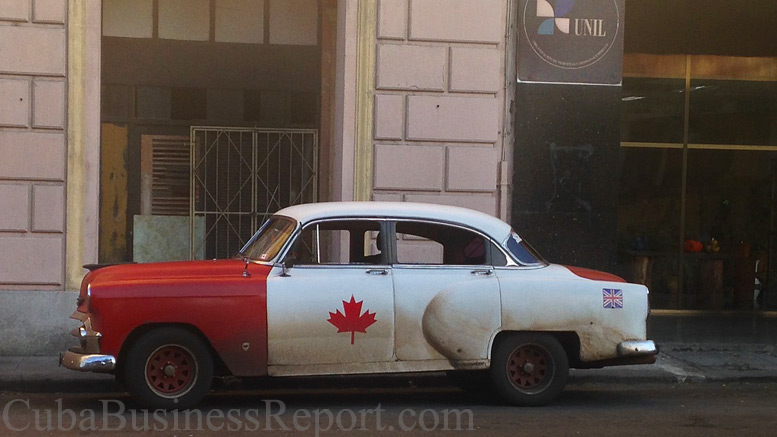 The Canadian Commercial Corporation (CCC), a Crown corporation of the Government of Canada, announced in a press release today that on March 31, 2017, it passed the $1 billion dollars landmark achievement in signed contracts for Canadian companies selling to Cuban government buyers.
The CCC is the Government of Canada's government to government contracting organization with the mission to assist Canadian exporters to access foreign government procurement markets.  It has been working with governments around the world since 1946.
The Cuban deals involve consumer goods and services related to the Island's agriculture and tourism sectors.  This has been achieved by utilizing CCC's unique government-to-government contracting mechanism that protects both the exporters and buyers by guaranteeing the fulfillment of the contract to the governments involved.
CCC has been and will continue to build a strong bilateral commercial relationship with the Government of Cuba, helping to strengthen the Cuban economy by increasing international trade with Canada.  Such an achievement has been possible as a result of the duration of relations between Canada and Cuba.
In 1991 the Crown corporation began delivering goods and services to Cuba.  Since last year, CCC has signed $89.7 million dollars worth of contracts with the Cuban government.
Most of the exporters that CCC has contracted in these Cuban deals have been small and medium enterprises (SMEs) which provide goods and services in products such as Canadian frozen beef, construction supplies, fertilizer for Cuba's sugar harvest, and water softeners for Cuban hotels.
Martin Zablocki, President and CEO of the Canadian Commercial Corporation said of the milestone achievement, "One billion dollars of contracts signed with the Cuban Government is a significant achievement for CCC. The success of our program demonstrates the value CCC offers Canadian exporters, and SMEs in particular, both in the Cuban market and other markets around the world."
Enzo Calisi, V.P. International Operations at Durabond Products Limited said the experience for his company of working through the CCC in the Cuban market has generated rich returns. "As a leader in the manufacturing and development of a wide range of specialized construction products, Durabond Products Limited has had tremendous success working with CCC in the Cuban Market. Utilizing the CCC Cuba Contracting Program, we have successfully sold over 4.9 M USD but more importantly expect sales to continue in the near future."
0 comments