---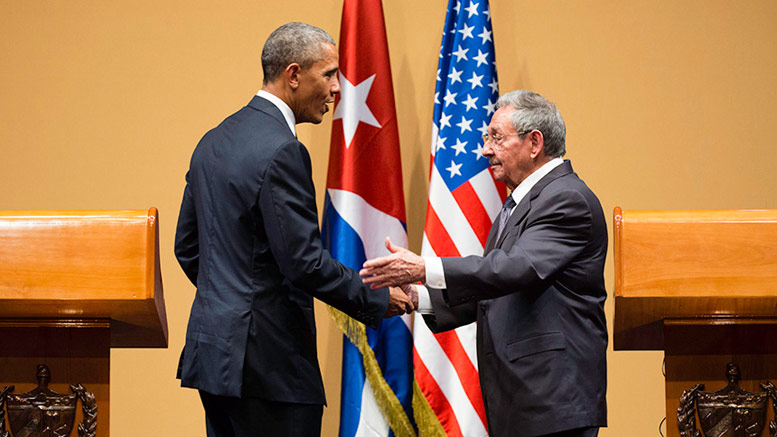 The American press is reporting that Cuba's President Raul Castro is willing to negotiate with President Donald Trump.  This is positive news in light of all the recent negative reports of Trump's possible reversal of the progress made by former President Obama.  Castro had made the offer back in January of this year.
Although Trump has shown interest in doing business with Cuba as early as 1998, it was during his presidential campaign he tweeted, "If Cuba is unwilling to make a better deal for the Cuban people, the Cuban/American people and the US as a whole, I will terminate deal."
No matter what Trump personally wants as a business man, he is also trying to please the older anti-Castro crowd in Miami as well as the right-wing Republican Senator, Marco Rubio.
When Trump was elected as President, Castro congratulated him on his win.  In January, less than a week after Trump became president, Castro said in a speech:
"I wish to express Cuba's willingness to continue negotiating pending bilateral issues with the United States, on the basis of equality, reciprocity and respect for the sovereignty and independence of our country, and to continue the respectful dialogue and cooperation on issues of common interest with the new government of President Donald Trump."
CNN has reported they interviewed a senior Cuban official who said that Castro was willing to negotiate with Cuba.
The official said that Raul Castro was willing to negotiate a new deal.  He also doubted that if there was a reversal, the U.S. embassy in Havana and the Cuban embassy in Washington, D.C. would be closed.  This would be catastrophic.
Disallowing Americans to buy cigars and rum from Cuba would not be a significant blow because there are many other countries and people who purchase Cuban cigars and rum.
However, closing down American freedom to travel would not only hurt Americans but also hurt the Cuban entrepreneurs who work in the travel industry.
According to the U.S. press, the Trump administration refused to comment on the fact that Cuba's Raul Castro willing to negotiate with Trump.
0 comments