---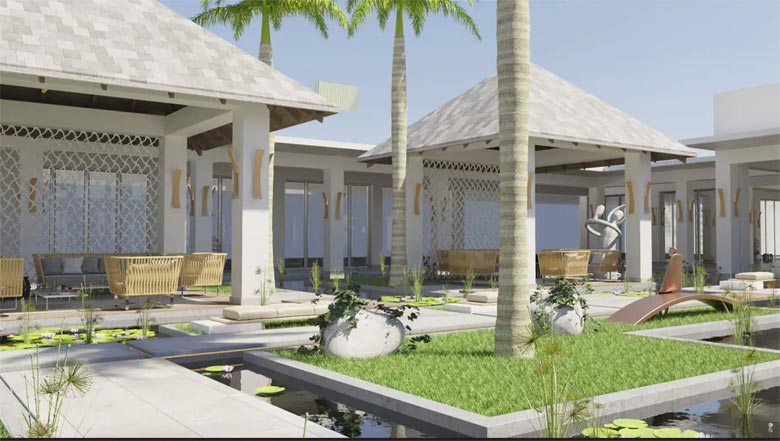 CEIBA Investments Limited, the biggest and amongst the most successful foreign investors in Cuba, invested in Cuban real estate and the tourism real estate sectors made the announcement today that it has raised €25m in an unsecured convertible bond issue. The CEIBA Cuba Fund 10%, senior unsecured convertible bond issue is due for repayment on March 31, 2026 and will be admitted to the International Stock Exchange (TISE), Guernsey.
CEIBA's Cuba Fund's operational assets include interests in the Miramar Trade Center, the Meliã Habana hotel, the Meliã Las Américas, and the Meliã Varadero en Sol Palmeras hotels in Varadero.
The bonds will fund the completion of construction of the 400 room Meliá Trinidad Península located in Playa Maria Aguilar, the historic town of Trinidad, and the former sugar plantation located in the Valle de los Ingenios, near the town of Trinidad. The Meliá Trinidad Península Hotel is expected to open by the end of the third quarter of 2022. In addition, the capital may be used for investment in the mixed-use industrial park development project in Mariel, Cuba logistics warehouse development project of Grupo B.M. InterinvestTechnologies Mariel S.L., for general corporate purposes, and other business opportunities when they arise.
The Bonds are not expected to be used to support any operating costs of the Company due to the strong, continuing earnings performance of the Company's largest investment, the Miramar Trade Centre office complex.
The issue was increased from €20 million to €25 million due to strong investor demand and remained oversubscribed by existing and new investors. It is the first major international fundraise into Cuba since the announcement of Cuba's monetary reforms in December 2020.
Neither the Company nor any of its subsidiaries have any other third-party debt financing apart from the Bonds. This is probably the first issue of a listed corporate bond instrument earmarked for making a direct investment in Cuba in decades. The total cost of the issue was less than 1.30% including broker, legal, registration and any other fees payable by the Company.
John Herring, Chairman of the Board of Directors of CEIBA, stated:
"We are really encouraged to have received this support from both our existing shareholder base and new investors. In turn, we are very pleased to be able to support Cuba and its economy, through the completion of this unique hotel, especially given the current challenging and uncertain Covid-impacted environment."
"Mutual respect, engagement, confidence and economic growth are essential ingredients for the country to move forward, and it would appear that by carrying out monetary reforms and broadening the legal framework for the private sector, Cuba is taking big steps in the right direction. The funding sourced to complete the Meliá Trinidad Península is another small step towards the future."
"CEIBA is very well positioned to continue its leading role in Cuba's foreign direct investment sector."
Sebastiaan Berger, Fund Manager of Aberdeen Standard Investments and CEO of CEIBA, added :
"We are very excited that the funding to ensure the timely completion of this state-of-the-art hotel in Trinidad has now been secured so that it can be added to the Company's high quality investment portfolio of Cuban mixed real estate assets."
"Investors seem to understand that a window of opportunity is opening and that there are real chances that both tackling the Covid-19 pandemic and the US-Cuban relationship will improve in the foreseeable future."
0 comments