---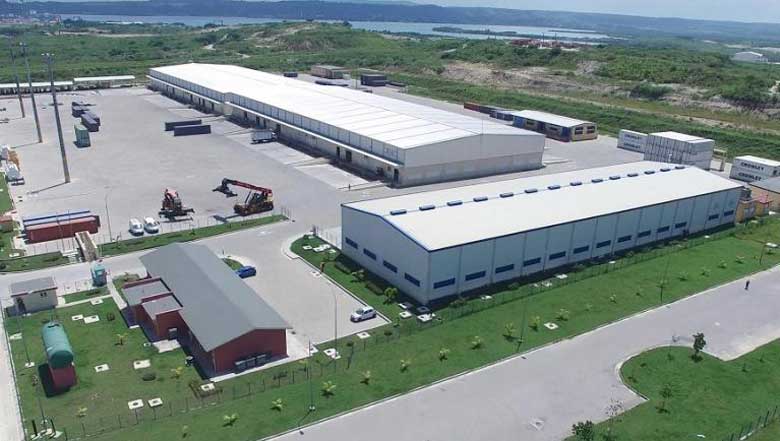 CEIBA Investments Limited ("CEIBA" or the "Company"), the largest listed foreign company solely dedicated to investing in Cuba, with interests in the commercial and tourism real estate sectors, is pleased to announce that on 20 October 2020 it executed a binding framework agreement with GBM Interinvest Technologies S.L. ("GBM IT") and GBM Interinvest Technologies Mariel S.L.("GBM IT Mariel") to further diversify its Cuban real estate portfolio by acquiring a 50% participation in GBM IT Mariel, which is spearheading the development of a mixed-use multi-phase industrial park (the "Project") to be located in the Special Development Zone of Mariel, Cuba ("ZED Mariel"). The initial investment of the Company in the Project will be limited to the amount of €1,500,000.
The Project of GBM IT Mariel is designed to develop and then operate a mixed-use multi-phase industrial park to be constructed on an undeveloped tract of 11.3 hectares that will include industrial logistics, warehousing, production facilities, offices and other spaces located in the Special Development Zone of Mariel, Cuba. The first phase of the Project is due to start in 2021 and includes the construction of four warehouses with a total area of 11,000 square metres (118,400ft2). The Project is a 100% foreign investment, with no Cuban equity partner.
The participation of the Company in the Project demonstrates the strong leadership position of the Company in the Cuban real estate market. By entering into the strategic new market segment of industrial logistics, warehousing and production facilities and a new geographic location in the Special Development Zone of Mariel, the Company is diversifying its asset base and positioning itself to take early advantage of expected new areas of strong growth in the Cuban economy as the country focuses its efforts on local production of goods and the substitution of imports.
About GBM IT Mariel
GBM IT and GBM IT Mariel are Spanish limited liability companies. GBM IT Mariel was incorporated in 2019 for the purpose of developing the Project. It is the first international investor to have been authorized to construct, own and operate a large-scale industrial warehouse complex in Cuba without a Cuban equity partner. Its present shareholders have extensive experience in Cuba and were previously involved in the early development of the Company's largest asset, the Miramar Trade Centre.
About the Special Development Zone of Mariel
ZED Mariel was officially inaugurated in November 2013. So far, an infrastructure investment program in excess of US$1 billion has been carried out. As a Special Development Zone, ZED Mariel has a distinct legal regime and special rules governing corporate, banking, tax, employment and other matters, which are more favourable than those applicable elsewhere in the country.
ZED Mariel comprises a total area of 465 km2 and is located approximately 27 miles to the west of the city of Havana. It is connected by new road and railway links and its port is strategically positioned on the principal shipping route of the Gulf of Mexico, south of Florida and north of the Panama Canal.
Related News:
Under the first phase of development, an area of approximately 45 km2 located on the western side of the Bay of Mariel is being developed as a regional and international shipping, trans-shipment, container, logistics and industrial production hub. The container terminal facility of ZED Mariel is managed by Singapore's PSA International. At present, there are 16 foreign capital companies and 5 joint venture companies operating in ZED Mariel, including companies owned by Unilever, Nestlé, British American Tobacco and Bouygues Construction. In addition, another 10 foreign capital companies and 7 joint venture companies have been authorized and are presently setting up operations.
For further information, please contact:
Aberdeen Standard Fund Managers Limited Tel: +44 (0)20 7463 6000
Sebastiaan Berger / Evan Bruce-Gardyne 
N+1 Singer Tel: +44 (0)20 7496 3000
James Maxwell / James Moat (Corporate Finance)
James Waterlow (Sales)
0 comments