---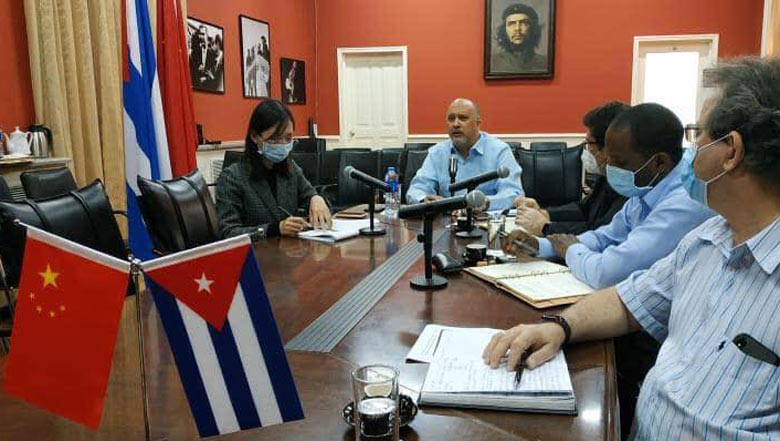 China and Cuba have decided to expedite a project for the first joint biotechnology park in the city of Fangchenggang for the purpose of research, development, manufacturing and marketing of Cuban pharmaceutical drugs.
The Cuban Ambassador, Carlos Miguel Pereira, and President Huang Liansheng, of Guangxi Fukang Medical Investment and Management Co Ltd. agreed the biotechnology park in the Fangchenggang Development Zone is a priority in bilateral cooperation and future joint projects.
Ambassador Pereira said the construction of the biotech park will pave the way for other large-scale plans in the biopharmaceutical sector where both countries have strong links.
Huang said the proposal is one of the major projects in South China's Guangxi Zhuang autonomous region. The project is receiving local government support and 33 hectares of land have been assigned for the first buildings.
The agreement to move forward with plans to build the biotech park development is based on an earlier existing agreement between the Guangxi Fukang and BioCubaFarma companies. The biotech park will be constructed in the Fangchenggang Development Zone, a port city and the most convenient gateway from the Chinese Mainland to other nations that form the Association of Southeast Asian Nations (ASEAN).
South China's Guangxi Zhuang region is hoping to foster international exchanges and cooperation in the healthcare sector by building a medical pilot zone in Fangchenggang.
Related News:
The International Medical Opening-up Pilot Zone was proposed at the first International Medical Innovation and Cooperation Forum (China-Shanghai Cooperation Organization) in the city in late May.
Guangxi Fukang Medical Investments company is preparing a donation of Personal Protective Equipment (PPE) to send to Cuba in the fight against COVID-19. More than 7,000 testing kits, 40,000 masks and 1,000 protective suits make up the current shipment. Huang said his company is planning to send more medical supplies in the future.
0 comments