---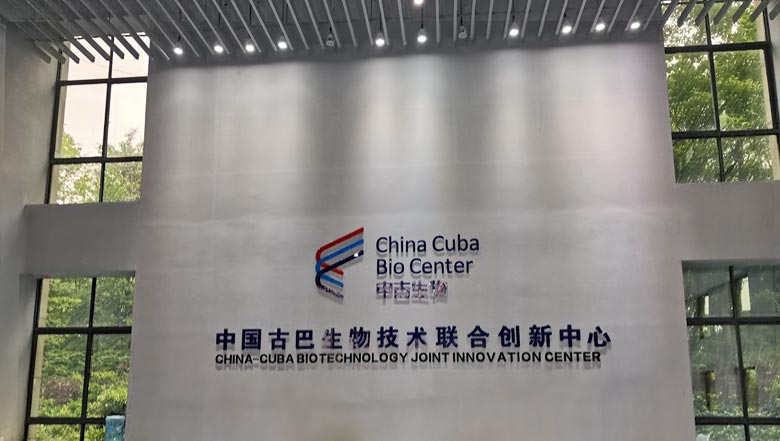 Opening day ceremonies for the new China-Cuba Biotech Center took place in Yongzhou, Hunan province. Carlos Miguel Pereira, the Cuban Ambassador to China, and the mayor of the city, Zhou Hongwu, conducted the event celebrating the latest collaboration between the two nations.
The ceremony also included the opening of the center for post-doctoral programs, the signing of an agreement for university and industrial research, and a donation of equipment to BioCubaFarma.
The China-Cuba Biotechnology Joint Innovation Center plans to become a leading center for training and research collaboration in the field of biotech medicine.
At the ceremony, Ambassador Pereira said the facility will become a national and international reference in biotechnology.
The Center for Genetic Engineering and Biotechnology (CIGB) of the BioCubaFarma group is the chief manager, developer, and strategic partner of the initiative.
Its opening signifies the importance China and Cuba attach to the strengthening of bilateral ties, especially in the biotech sector.
Related News:
The Yongzhou Center will become a center for innovation in scientific projects in human and animal bio-medicine, and also be a post-doctoral programs institution for training Chinese and Cuban scientists.
Despite the challenges presented by the COVID-19 pandemic, the construction of the China-Cuba Bio Center was completed within two years. It is equipped with laboratories designed by Cuban specialists.
Approval of two of the six initial projects came from the Chinese Ministry of Science and Technology. One of these projects is for joint research and development of the PanCorona vaccine for use against several of the new COVID-19 variants.
The new China-Cuba Biotech Center symbolizes the continuation of the strengthening of bilateral ties and is part of the Chinese government's international development strategy to stimulate growth and innovation through local governments.
0 comments