---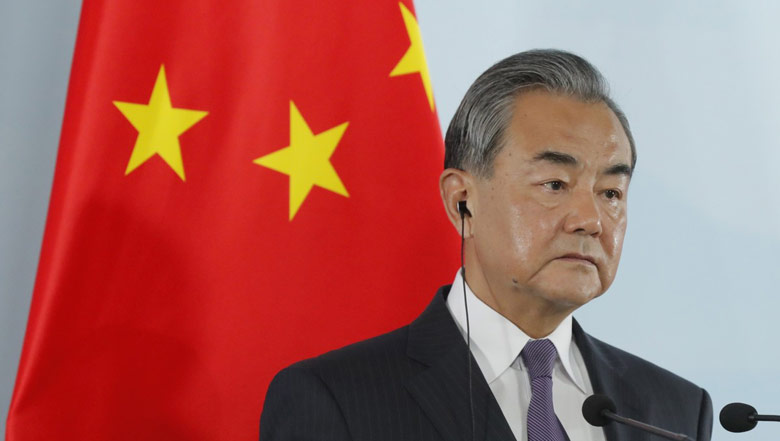 The Chinese Foreign Minister Wang Yi reaffirmed China's support to Cuba during the COVID-19 pandemic in a recent telephone call to Cuba's Foreign Minister, Bruno Rodriguez.
The two ministers discussed the positive status of diplomatic relations between the two nations which have been ongoing for the last 60 years.
China has donated medical supplies to Cuba and said it intends to continue the contributions based on need.
Minister Rodriguez tweeted "Our government and people appreciate it. It is a sign of the close friendship that unites us. In times of pandemic, solidarity and cooperation save lives."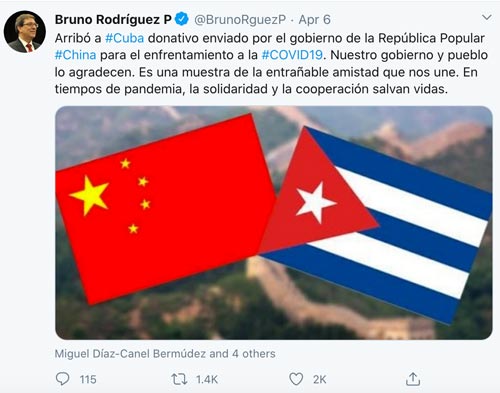 Minister Rodriguez expressed Cuba's admiration for the results of the Chinese experience in combatting COVID-19, methods which are now being used by other countries.
China and Cuba have provided assistance to each other's nations in the current coronavirus pandemic. In cooperation, the two countries have worked together and opened a biotech research and development center in Yongzhou in Hunan Province.
Cuba has received 2,000 respiratory masks, 2,000 personal protective equipment (PPE), protective glasses, surgical gloves and isolation shoes from China.
Ambulances from Beijing will also arrive in the coming weeks for transportation of COVID-19 patients.
0 comments