---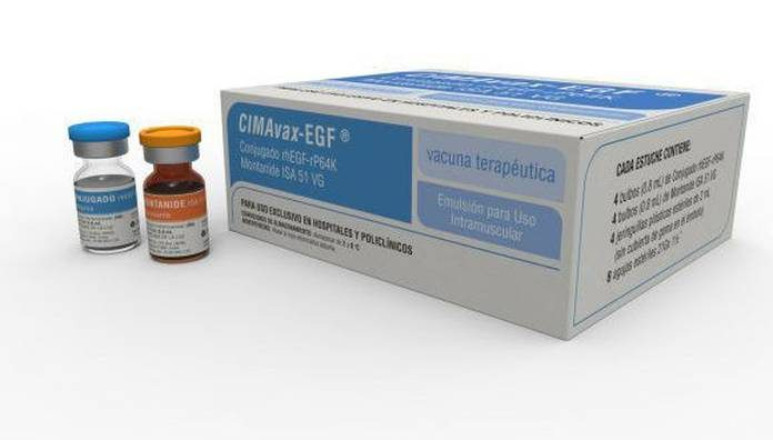 After 25 long years of studies and innumerable clinical trials which took place in Canada, the United Kingdom, Malaysia, China and at the Roswell Park Cancer Institute in the United States, the Center for Molecular Immunology of Cuba (CIM) has revealed it is finally ready to manufacture and sell its CIMEvax EGF vaccine to the international market. The decision was made since its safety and effectiveness has been demonstrated in the fight against lung cancer. CIMEvax has become undoubtedly the most hopeful treatment in the world to combat lung cancer. There is no other treatment to date that has met with such success in the treatment of lung cancer.
According to international press, CIM issued a statement this week in which it reported that the CIMAvax studies can be considered finished, and are ready to produce and commercialize it at the international level.
This vaccine is administered intramuscularly and is aimed at patients who have the disease in a fairly advanced state. Although CIMAvax is not known to completely cure lung cancer, it has been proven very effective in prolonging the life of cancer patients for months or years.
CIMAvax reduces the growth of malignant cells in the body and not to the cancer cells. It hinders the development of the tumor and prevents the proliferation.
Cuban scientists behind the development of this vaccine clarify that it should be considered as "a preventive method for cancer" because it is not able to eliminate the tumor, but only limits its development. It is considered an alternative treatment for terminal patients, who have exhausted other therapeutic tools. CIMEvax has emerged as an alternative to improve life expectancy.
This vaccine was created by Cuban scientists. It is still a product developed with low technology that can be administered in a rural context, experts have acknowledged.
Although Cubans will not reveal the cost of producing the CIMAvax vaccine, this drug is cheaper and more effective than all other treatments developed in other countries to date.
It should be noted that in Cuba there have been 5,000 patients who have undergone treatment with CIMAvax, showing favorable results by increasing the lifetime expectancy results, in addition to demonstrating low levels of toxicity and other side effects. There are also media reports of citizens of other countries achieving successful results with the vaccine.
0 comments