---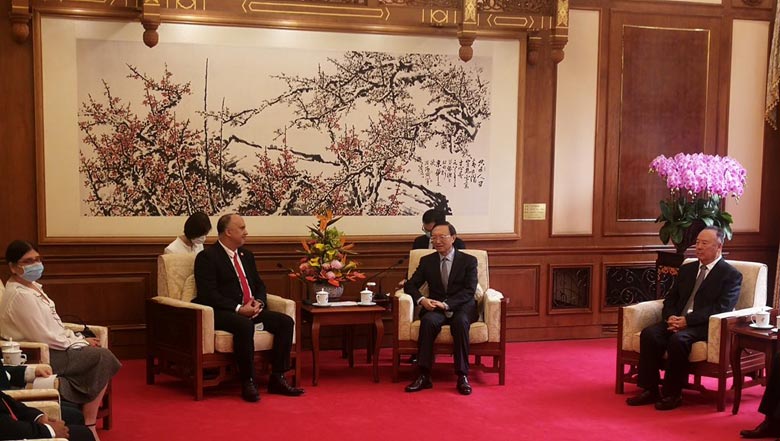 Today, September 28, Cuba and China celebrate 60 successful years of diplomatic relations based on mutual cooperation, equality and respect for both nations and its peoples.
Cuba was the first country in the Western Hemisphere to establish a diplomatic link with China on this same day in 1960. On that day, the Joint Communiqué on the Establishment of Diplomatic Relations was signed.
In a letter to Raul Castro, China's President Xi Jinping acknowledged Cuba as the first government in Latin America and the Caribbean to formalize ties with Beijing in 1960. He added that these relations have since withstood international challenges, cultivated political trust and developed productive cooperation.
With this type of mutual respect and cooperation, the sixty years have resulted in exports and imports within multiple sectors. Chinese consumers buy Cuba's lobsters, cigars, rum, sugar and pharmaceuticals.
Since 2005, Cuba has purchased Chinese buses, cars and trucks. Yutong buses first appeared on Cuba's streets and avenues in 2005. By 2019, Yutong had increased its market share to 90%.
Last year in May, China sent 80 railroad cars to improve the transportation infrastructure in the country. Those railroad cars now cover the vast expanse of the Havana to Santiago de Cuba route.
Over the past year, China has continued to support Cuba during the COVID-19 pandemic with donations of medical supplies to assist the Island's efforts.
Cuba and China have also worked together in a number of shared biotech projects bringing Cuban medicines to Chinese citizens.
Carlos Miguel Pereira, the Cuban ambassador to China praised the Beijing-Havana relationship.
Related News:
Six decades of collaboration between China and Cuba have led to a solid relationship and suggests a very successful future in diplomatic relations and trade.
0 comments