---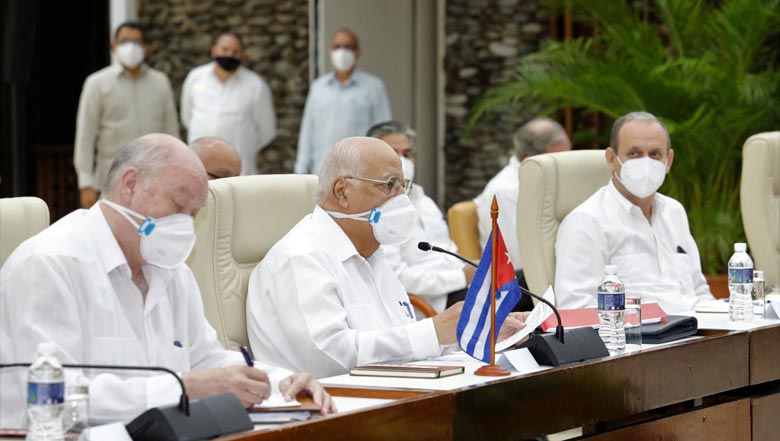 Cuba and Venezuela have signed an agreement for cooperation in agriculture production in the areas of livestock, fish farming, cereals, beans, root vegetables, and animal feed.
The agreement was signed on Tuesday between the Ministries of Agriculture of both nations. The signing took place at the 21st session of the Intergovernmental Commission of the Cuba-Venezuela Comprehensive Cooperation Agreement.
At the meeting, chaired by Cuban Deputy Prime Minister Ricardo Cabrisas and Venezuelan Executive Vice President Delcy Rodriguez, the challenges of collaboration during 2021 were also evaluated, according to a report in Granma newspaper.
They also signed a cooperation project for the expansion and use of moringa, thitonia, white mulberry tree and other grasses grown in Venezuela. The agreement includes the exchange of knowledge and production in agronomic and agro-industrial transformation for animal feed production.
Cabrisas said the plan for cooperation is aimed at improving key sectors such as health care, and strengthening links in activities related to energy, transport, education, culture and sports.
These projects will serve as a basis for the development of the Resilience and Development Plan (Networks) 2030, in combination with Cuba's National Economic Development Plan until 2030 and the Venezuela's Homeland Plan until 2025.
Related News:
Cuba and Venezuela also discussed the continued existence and challenges of the United States blockade both countries face.
0 comments