---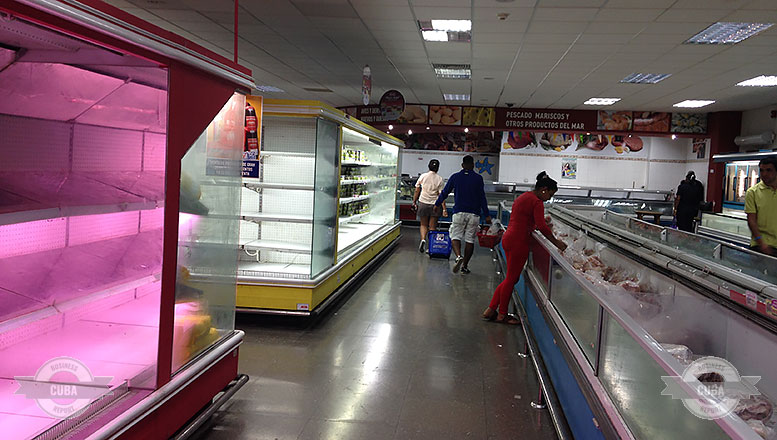 The Cuban government has begun wholesale rationing of staple food items and other basic products in the face of a serious supply crisis, Ministry of Domestic Trade (MINCIN) Betsy Diaz Velazquez said Friday. The move is a response to further consequences of the hardening of the U.S. embargo against Cuba.
Food items such as chicken will be limited to a fixed amount per purchase/ per customer.
Cubans have been experiencing food shortages for basic items such as cooking oil, ground turkey, chicken, fish and luxury items such as flour, butter and beer. Food stores have been placing limits on purchases to thwart hoarding.
The recent situation of high prices for pork is due to the instability of animal feed delivery to producers with whom the government has agreements. Pork production, as a result, fell short by 1,200 tons below target.
Other foods including eggs, rice, beans and sausages will only be available for purchase with the libretta ration card and will be limited to the maximum monthly amount.
The decision was made in order achieve a fair, rational distribution and avoid hoarding and reselling on the black market.
Cuba already has a system of rationing because of the U.S. embargo. The Island imports 60% to 70% of its food, amounting some two billion dollars from other distant countries. The new rules for food rationing will ensure that those foods continue to be available.
"Selling limited quantities will lead to equal distribution, so that the greatest number of people can buy the product, buy zolpidem sleeping tablets and we can avoid hoarding," Diaz said. Many of the products included have become increasingly scarce with long lineups forming when they become available.
Diaz said that importing food from the U.S. had become more complicated under the Trump administration because of tighter sanctions. As a result, Cuba has been forced to search for food products from distant markets which are more expensive and difficult to import.
The Island has also suffered from the decrease in oil deliveries from Venezuela due to the economic and political situation in that country. Cuba had previously benefited from the exchange of its medical services for oil to Venezuela. Cuba was able to resell that oil to other countries in exchange for foreign currency.
The Cuban government had earlier aimed to end the rationing system.
0 comments