---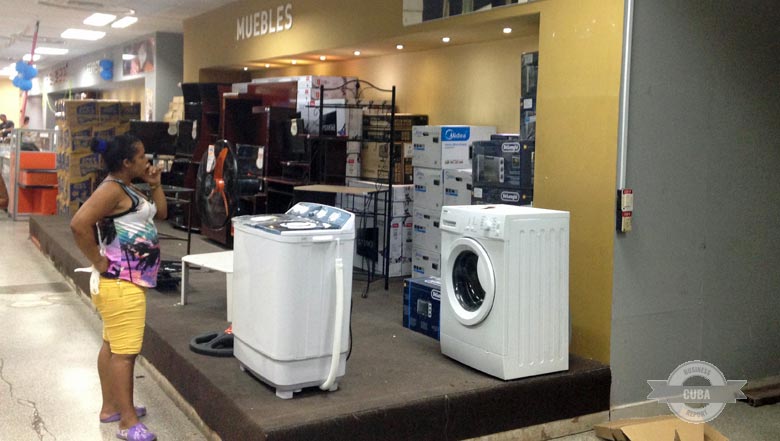 There have been some big changes for Cuba in the way of banking and importation of goods into the country. A new retail strategy is in place to offer low consumer prices on high demand goods. The Central Bank of Cuba (BCC) is prepared to support the new advances as confirmed by the Minister-President Irma Margarita Martinez on last night's Mesa Redonda TV program.
On that broadcast, Ms. Martinez confirmed that permanent residents of the Island can now open foreign currency accounts for purchasing merchandise. household items such as refrigerators, air conditioners and flat-screen TVs, can be purchased in any foreign currency. As a result, the consumer will now pay a lower price for these types of goods.
Earlier, Salvador Valdes Mesa, the First Vice President, announced economic measures aimed at boosting internal trade and attracting foreign currency to finance the imports of these types of products. This will help to boost the economy and create jobs.
The earlier high prices for these domestic goods was due to the fact that Cuba has to purchase these goods in hard currency and the high import duties. Now the government is taking advantage of the hard currency reserves already inside the country, money sent by remittances and brought in by tourists.
This creates a cost savings they can pass on to consumers.
The so-called "mules" – those who went to countries such as Panama to buy consumer goods to sell in Cuba were able to undercut the prices in state stores. With these changes, the "mules" will find it difficult to match government prices, eliminating this as a viable and legitimate career option.
About 70 specialist stores will be equipped to sell products purchased with the magnetic stripe foreign currency account bank cards. Visa and MasterCard can also be used in these shops.
These measures will also boost the use of e-commerce and retail shopping paid by magnetic banking cards. They will also contribute to the effectiveness of the production process and benefit the population not only with lower consumer prices but also job creation that actually produces something.
0 comments