---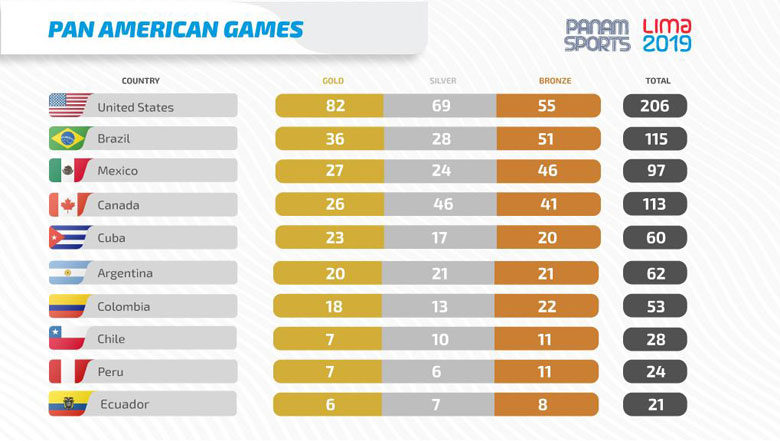 As of today's date, Cuba is holding steady in 5th place with 60 medals at the Lima 2019 Games on right now in Peru.
The Pan American XVIII Games, organized by the Pan Am Sports Organization, began with the opening ceremony which took place on July 26 at the National Stadium in Lima. The Lima 2019 games will last until Sunday August 11.
The multi sport event offers 17 days of sports in 62 disciplines. Participating in the games — 6,900 athletes from 41 nations have showed up in Lima to demonstrate their skills in one or more of 419 events in 39 sports categories.
The Cuban team has garnered 23 gold, 17 silver and 20 bronze medals. And those are amazing stats for this little Island's sports industry and its athletes!
Cuba, once again, has confirmed its supremacy in the boxing arena.
Reigning champions of the sport took home golds including Olympic champion Arlen Lopez in the men's 75 kilograms middleweight title, Erislandy Savón in the men's 91 kg heavyweight title, Osvel Caballero Garcia in the 56kg category and Osvel Caballero in the 56 kg division. Julio Cesar La Cruz, grabbed four golds and a silver, and Lazaro Sanchez also garnered a gold medal.
Cuba also triumphed with gold medals in the canoeing and shooting events. Silver and bronze medals go to the Cubans in the Modern pentathlon, Taekwondo, Gymnastics, and Badminton events.
0 comments