---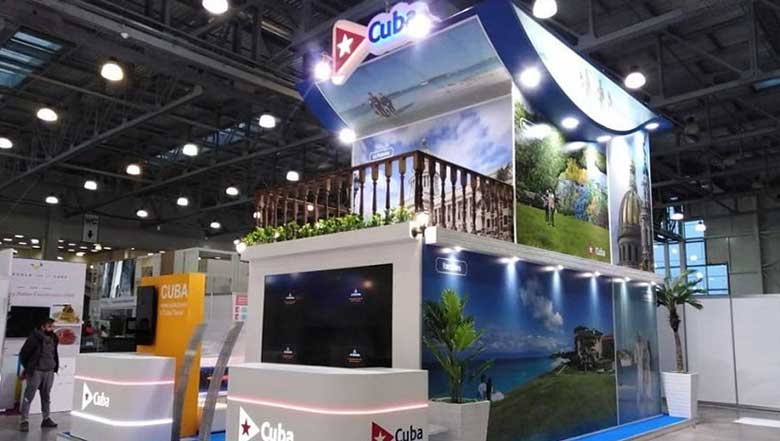 Cuba is promoting tourism at Moscow's International Tourism Fair (MITT 2021). The revival of tourism is a strategic goal for Cuba in the country's current situation.
A large delegation, headed by Tourism Minister Juan Carlos García, is attending the Moscow fair where the Caribbean Island has a stand. MITT 2021 started on Tuesday and will run until today.
Cuba hopes to increase the number of Russian flights to Cuba and establish flights to other tourist destinations on the island.
At present, the Russian airlines Nordwing and Azur Air fly to Cuba. The airlines work with the travel companies Pegas Touristik, Coral Travel and Anex Tours.
Juan Carlos Escalona, tourism counselor of the Cuban embassy in Russia, said that since early November, when Russian tourists began flying to Cuba again, 30,000 Russians visited the Jardines del Rey, in Ciego de Avila.
"These trips are booked with an occupancy rate ranging between 92 and 98 percent, which means that the four weekly flights from Russia to Cayo Coco are full," Escalona said.
Cuba has offered medical assistance to all Russian tourists who arrive in Cuba and have tested positive for COVID.
Cuba is a safe destination. Several Russian tourists were found to have COVID-19 after PCR testing on arrival. Cuba has provided treatment for those tourists the tourism minister said.
On the possibility of increasing travel to the island, the Cuban minister spoke with the general director of Russia's Tourism Federal Agency, Zarina Doguzova, who visited the Cuban stand at the MITT fair.
She acknowledged that "little by little, the Russian market has been gaining positions for Cuban tourism. In 2019 it was in fourth place and is currently competing with Canada for the first place."
She commented that the Cuban tourist destinations being promoted have the established mechanisms in place, in line with international standards, for the prevention of COVID-19 contagion.
She said that Russian tourism has the potential to expand in Cuba to new destinations such as Varadero resort, Cayo Santa María, and other destinations in Holguin.
The northern keys of Ciego de Avila are known as a paradise destination for tourists.
Related News:
0 comments