---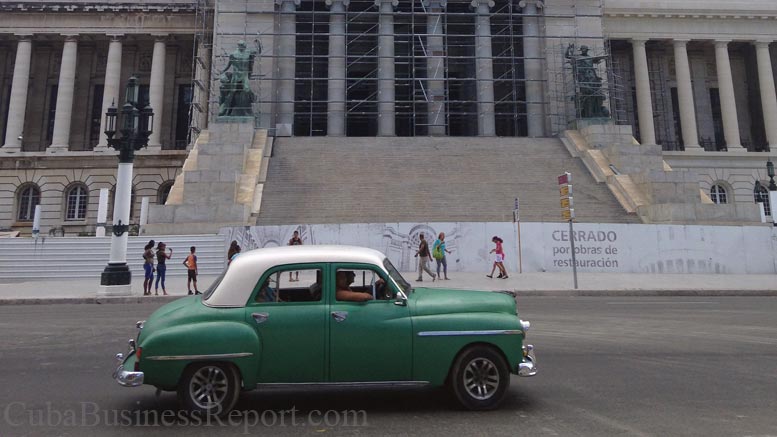 Update:  Russia forgives $29 billion of Cuban debt from Soviet era.  Spain is also offering debt forgiveness on 1.709 billion euros ($1.88 billion) in interest created by Havana's  debt to various Paris Club developed nations.
News story written by Geert De Clercq
Updated news on the restructuring of Cuba's debt.   This article is a correction to the original article of December 12 in which $8.5 billion is the figure in late payment charges rather than $4 billion as originally published.  France is Cuba's largest creditor.  Cuba's debt dates back 25 years.  Its current list of creditors include:  Australia, Austria, Belgium, Canada, Denmark, Finland, France, Italy, Japan, the Netherlands, Spain, Sweden, Switzerland and the United Kingdom.  The original article was written by Geert De Clercq and edited by Ros Russell.
"Cuba has reached a deal with its creditors under which they will forgive $8.5 billion of late payment charges and Cuba will pay $2.6 billion of arrears over an 18-year period, according to the French Finance Ministry and Cuba's Paris Club creditors.

French Finance Minister Michel Sapin said that of the $470 million in principal and original interest payments that Cuba owes to France, $240 million will be repaid, while the rest will be converted into development projects for Cuba.

"This agreement opens a new era in the relations between Cuba and the international financial community," Sapin said in a statement.

France is Cuba's main creditor and will be annulling $4 billion of the $8.5 billion total under the deal.
Earlier this month, diplomats said Cuba was nearing a deal with 15 rich creditor nations of the Paris Club to restructure $16 billion in debt stemming from a 1986 default, with creditors expected to forgive most of the amount owed.

One diplomat said that Cuba had agreed to pay the principal of around $5 billion owed since its 1986 default in exchange for forgiving $11 billion in service charges, interest and penalties, with talks focused on how long Cuba would take to repay and how much of the money would be reinvested in Cuba.

Most of the creditors are willing to show flexibility due to their increased interest in doing business in Cuba following the island's detente with the United States and continuing domestic reforms.