---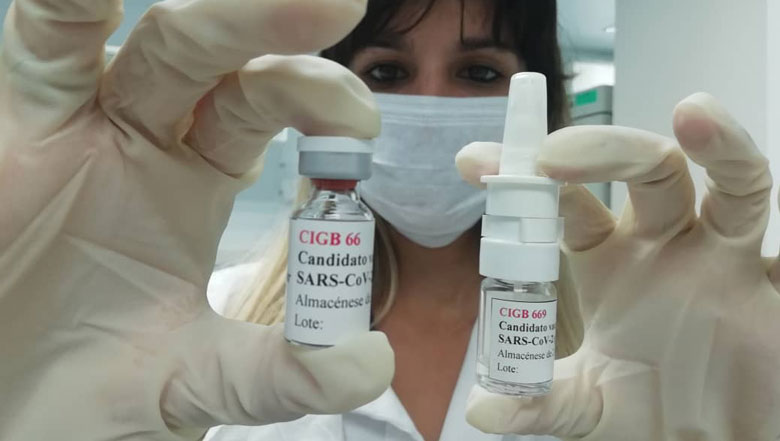 Cuba has registered its fourth COVID-19 vaccine to undergo clinical trials. The two new vaccines are known as the Mambisa (CIGB 669) and Abdala (CIGB 66) developed by the Genetic Engineering and Biotechnology Center (CIGB).
The Mambisa and Abdala vaccines have been registered at the Regulatory Authority of Medicines, Equipment and Medical Devices (CECMED) to start trials.
The Mambisa, named in honor of the women who fought in the 19th-century wars of independence, is a nasally administered vaccine. The Abdala, a regular vaccine is named after a poem by Jose Marti.
The Mambisa uses the AgnHB protein as an antigen, stimulating the immune response at the mucosal level, the first barrier against a virus.
The Abdala uses yeast as a receptor-binding domain protein and alumina as an adjuvant, scientists explained.
In Phase One of clinical trials, scientists will evaluate safety and immune response in volunteers.
Related News:
In August, Cuba became the first country in Latin America and the Caribbean and 30th worldwide, authorized to begin clinical trials with its Soberana 01 COVID-19 vaccine.
The World Health Organization (WHO) added Cuba's Soberana 02 to the official clinical trial list for COVID s against the disease in November.
Cuba's Soberana 01 and 02 developed by the Finlay Vaccine Institute are on the list of 47 registered vaccines currently in clinical trials worldwide.
0 comments