---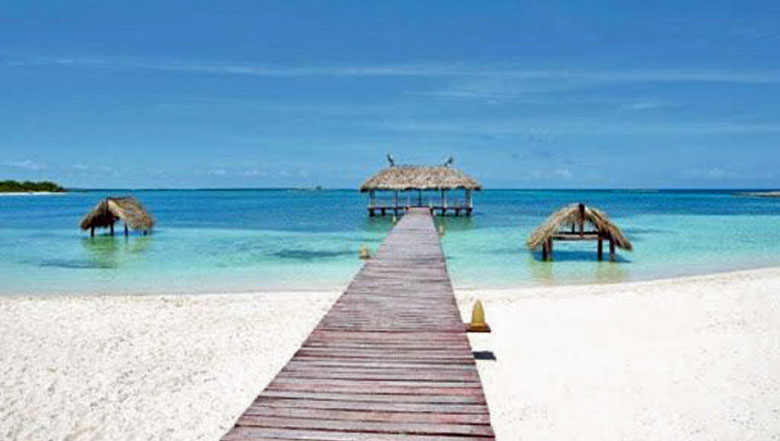 Cuba will open its borders for international tourism in a three-phase plan now that the COVID-19 pandemic is under control. However, most airports will remain closed until later this summer.
On the nightly La Mesa Redonda — Round Table television program, President Miguel Díaz-Canel explained that new infections and related deaths remain low, indicating the country is ready for a gradual reopening of its economy in a process that will avoid a new outbreak.
Tourism is one of the largest contributors to the economy, the cessation of which has been harmful to the Island and created setbacks for hotel owners, related tourism businesses, employees, and their families.
Prime Minister Manuel Marrero Cruz explained that national tourism will begin first, followed by the Phase 2 opening to international tourists. The first destinations to open in the second phase will be the cayos of Santa Maria, Cayo Coco, Cayo Largo, Cayo Guillermo and Santa Cruz.
In Phase One, all resorts will be opened to Cuban nationals except for resorts and hotels in the Cayos. Cuban nationals will not be able to stay in the Cayos hotels where international visitors will be lodging.
Each hotel will be staffed with a full medical team as well as teams of hotel employees. The medical and hotel staff will work full-time seven-day shifts and stay in the hotels. After completion of their seven-day shifts, they will then have to self-isolate for seven days.
International flights will be permitted to the Cayos airports. Baggage allowances and carry-on luggage will also be limited. Cargo planes will only be permitted to land at other airports. Airports elsewhere will remain closed until at least August 1.
Upon arrival, all tourists will take a Covid test and have their temperatures taken. This will be followed up with another examination at their hotels.
Police will escort tourist buses to the resorts of the Cayos.
Car rentals and excursions will be limited to the resort area of the Cayos. Tourists and locals will not be permitted to mix.
Related News:
In Phase 3, private home rentals will be open for business with proper hygiene measures in place.
The Coronavirus is under control in Cuba due to the intelligent management of the crisis.
As of today, the Ministry of Health reports a total of 14 new cases of COVID-19, 2,323 cumulative cases, 1,902 recovered, 245 active, 241 in stable condition, 4 in serious condition, and 86 deceased.
This article has been updated to correct the number of deceased in Cuba which now stands at 86 persons, not 484.

0 comments