---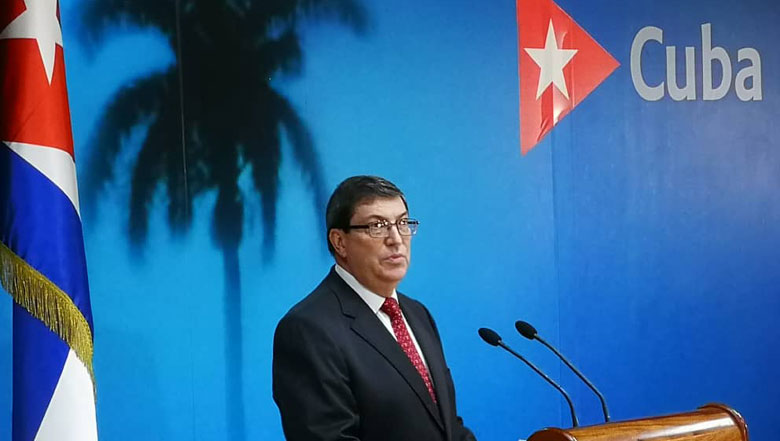 Cuba reported on Thursday that the island has experienced losses of $5.6 billion in one year because of the economic, commercial and financial blockade enforced by the Trump administration.
The Minister of Foreign Affairs Bruno Rodríguez Parrilla said the increasing number of sanctions are designed to strangle the Island's economy and cause an escalation of the suffering of the Cuban people. The subject will be on the agenda for next year's U.N. General Assembly meeting in May of 2021.
The loss of $5.6 billion occurred between April 2019 and March 2020, an escalation of losses over the $4.3 billion reported the previous year.
The hardening of sanctions, the COVID pandemic, and tropical storms have harmed the economy and created food and fuel shortages.
"The blockade restricts the freedom of travel of Americans, their right to information, contradicts their democratic and humanitarian values. It affects the business of their companies and the national interest of the United States, which suffers isolation, discredit and contradictions with its allies, the Minister said on Twitter.
The blockade, he said, "is an increasingly cruel attempt to deprive our people of basic goods for their survival," adding also the political hostility has reached "feverish levels."
"Whoever wins the elections in the United States will have to face the fact that the blockade harms Cubans, families, violates human rights and makes travel, visas and family reunification difficult," he said. He called the increased sanctions are cruel "in its application during a pandemic is unprecedented."
The increased sanctions are an election maneuver by Trump to win the Cuban-American vote in Florida. In recent weeks he has recently banned Americans from bringing back Cuban rum and cigars, prohibited the sending of remittances to Cuba, and banned Americans from staying in government-owned hotels.
Related News:
0 comments