---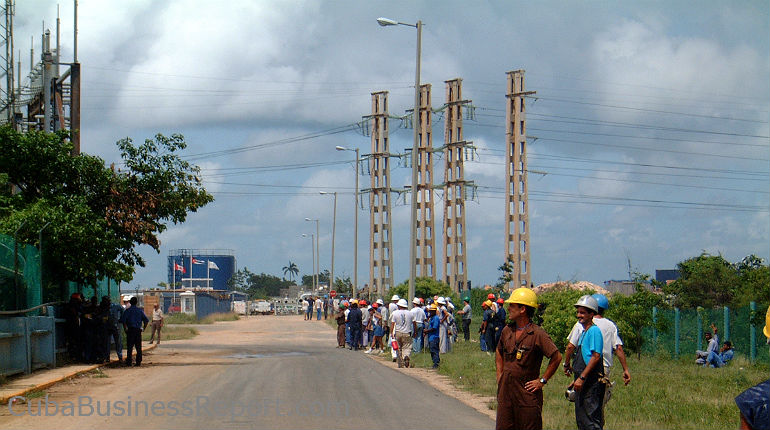 Resource rich, investment poor Cuba is seeking investors for its nickel industry. Cuba is one of the largest producers in the world of nickel and cobalt. Cuba is rich in mineral commodity and energy resources. Currently, only Sherritt International of Canada, Cuba's largest foreign investor is involved. This article was first published on the Argus media website.
"Cuba is courting investors to modernize its nickel industry, cut production costs and increase output, government officials tell Argus.
Prospective investors have been invited to consider exploiting new deposits beyond the existing production site at Moa in Holguin province, 800km east of Havana. Moa reserves will last another 20 years at current levels of production, the officials say.
Discussions with prospective investors were initiated in Havana during the 20-24 June CubaIndustria industrial fair that was attended by corporate representatives from several countries, including China, Spain, Russia, Italy, France, Germany and the US, according to the government.
"We cannot name any likely investors in the nickel industry as no agreements have been concluded," a mining ministry official said. "But the level of interest is encouraging."
The government is touting nickel and cobalt projects in the traditional production locations in Holguin, and also in Cajalbana and San Felipe in Pinar del Rio in the west of the island.
Nickel is currently produced at two plants in Moa. The Pedro Soto Alba plant is a 50:50 joint venture between Canadian Sherritt International and Cuban state-owned Cubaniquel.
The Ernesto Che Guevara plant is 100pc state-owned, and both plants have combined capacity of about 70,000 t/yr of nickel.
National output has declined from 65,000t in 2011 to 45,000t in 2014, according to the latest government statistics.
The industry's problems have been compounded by falling nickel prices, with export earnings falling from $1.4bn in 2011 to $795mn in 2014, the latest available official data.
Sherritt is completing a new sulfuric acid plant in Moa that Cuban officials say will reduce production costs. The company's nickel ore is processed in Cuba, refined in Canada and sold mainly to China.
"The low prices have set back plans to modernize the Pedro Soto Alba facility that is becoming increasingly uncompetitive at today's prices," the Cuban official said.
"This is why we hope new investors can be encouraged to enter the sector with modern technology that will lift production by exploiting new deposits as the current mines will be exhausted in a few years."
Cuba expects "positive responses from prospective investors "given the improved relations with the US and our new investment regulations," the official said.
Cuba and the US are deepening a rapprochement that kicked off in December 2014, following a five-decade diplomatic and economic standoff that had barred US firms from investing in the island´s economy.
Cuba announced a relaxation of foreign investment rules in 2014, saying it was cutting a corporate profits tax by half to 15pc, and was encouraging foreign companies to invest in sectors that had previously been controlled by the state.
Taxes on profits in strategic sectors such as mining and hydrocarbons production, which were as high as 45pc, have also been halved.
New investors will receive an eight-year tax holiday, while the new code also allows fledgling local businesses – including cooperatives – to form joint ventures with foreign investors."
Source: Argus Media