---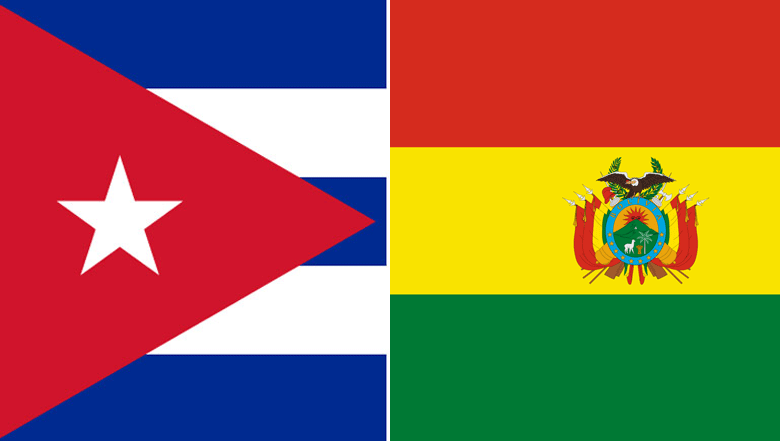 Cuba and Bolivia have signed agreements to import beef, chicken and milk powder from Bolivia. The contracts also include cellphones, computers, wood, urea and textiles for the manufacturing of clothing. The negotiated agreements are valued at more than $12 million.
During the meeting in Havana, representatives of Cuba and Bolivia agreed to export from the South American nation agri-food products including beef, chicken and milk powder which are in demand due to the current problem of food shortages.
The agreements also cover cooperation in the agricultural sector. The signing took place in a Cuba-Bolivia economic and trade working group meeting.
Foods such as chicken and milk powder are in high demand in Cuba. These items are sold mostly through the national network of stores in CUC currency.
Cubans citizens receive, via the libreta ration card, one pound of beef per month for children up to the age of 13. Children also receive one liter of milk per day milk to the age of seven years. Specific foods are also provided on an "as needed basis" for people on specialized medical diets.
Bolivia and Cuba also signed agreements for other products including wood, urea and fabrics for apparel.
Maprinter, a Cuban company will receive hardwood stringers for crossbeams of railway lines from the Bolivian export company, Insumos Bolivia.
Bolivia will export cotton yarn for the manufacture of socks, and polypropylene tubular fabric to the Light Industry Importer Trading Company. Cuba will also receive urea in this deal, for use by the Cuban company that imports chemical products.
A bilateral working group between the two nations was established in 2017 during a visit to Havana by the former Chancellor of Bolivia, Fernando Huanacuni. The mission of the working group was to launch a new economic-commercial agenda with the objective of carrying out imports and exports in the agro-food and technology sectors.
Bolivia has been a close political and trade ally in Latin America since Bolivia's since President Evo Morales took office in 2006. Morales has visited the Island on numerous occasions.
The Bolivia-Cuba relationship began in January 11, 1983 under former Bolivian President Hernán Siles Zuazo and Cuban President Fidel Castro after twenty years without diplomatic relations.
Cuba and Bolivia are also the founding members of the alternative trade bloc the Bolivarian Alliance for the Peoples of Our America (ALBA). Bolivia has been a long time recipient of aid from Cuba, especially in the area of Cuban medical staff and health services.
0 comments