---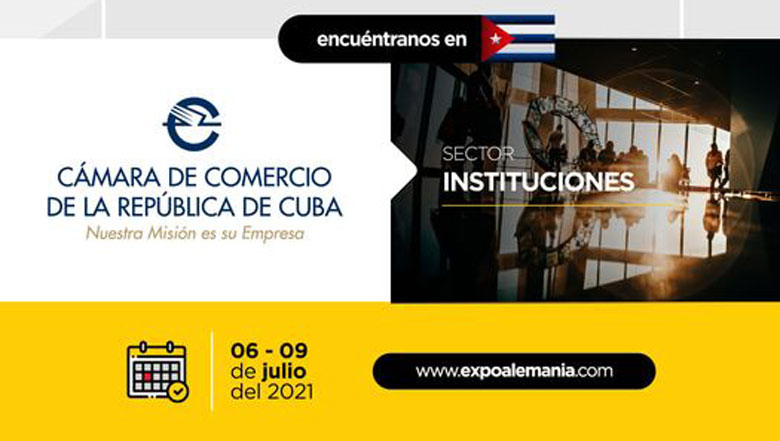 The Chamber of Commerce of the Republic of Cuba (Cámara de Comercio de Cuba) will take part in the Germany-LATAM 2021 (Expo Allemania) virtual trade fair for Germany and the Latin American region. The fair will take place from July 6 to 9.
With the primary purpose of promoting exports and foreign investments in Cuba, Cuba's Chamber of Commerce made the announcement from its Twitter account. They also stated that the Cuban high-tech companies Desoft and Citmatel will have their own stands.
Sectors present at Germany-LATAM 2021 trade fair include Technology, Energy, Finance, Logistics, Health, Consulting, Automotive, Food and Agribusiness from German and Latin American companies.
Germany and the chambers of commerce from 19 countries including Cuba, Mexico, Argentina, El Salvador, Guatemala, Costa Rica, Venezuela, Nicaragua, Colombia, Bolivia, Chile, Dominican Republic, Panama, Peru, Ecuador, Bolivia, Uruguay, and Brazil will participate.
Germany-LATAM 2021 is an opportunity to connect with companies and brands during the Covid pandemic. It also will offer the chance to seek cooperation partners in Germany and Latin American countries to promote exports and foreign investments in Cuba.
Related News:
0 comments