---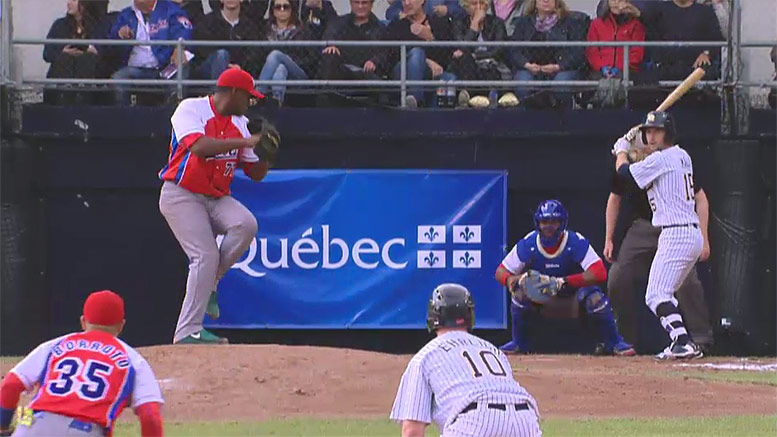 The Canadian-American Association of Professional Baseball (Can-Am), founded in 2005, is an independent league for professional baseball. The league operates in eastern Canada and the northeastern United States. The current league was founded in 2005, done as a reorganization of the Northeast League. What makes the Can-Am league so unique is the fact that it operates in cities not directly served by either minor or major league teams. Can-Am is headquartered in Durham, North Carolina.
Can-Am has moved away from tradition and features teams that are neither from the northeast U.S. or Canada. In 2015, Can-Am made history by fielding a roster featuring Cuban baseball players. Receiver Yulexis La Rosa, shortstop Yorbis Borroto, and pitchers Ian Rendón and Noelvis Entenza were the first players to sign to play in the Can Am League. Québec's Les Capitales team signed on the players through the League – at the Latinoamericano Stadium in Havana.
Officials with the Cuban National Team said that they were committed to joining and playing in the League. This year's games will be used by the Cubans as a tune-up for the 2017 World Baseball Classic event. Cuban baseball officials want to expose their players to a more demanding schedule and a heavier diet of North American pitching not found at home as a lead-up to the 2017 World Baseball Classic.
The president of Cuba's Baseball Federation, Heriberto Suarez, told reporters in an interview that the Cuban team has a lot of respect for the Can-Am League and its philosophy. Suarez added that playing in this league "… is another example of the excellent relations between Canada and Cuba," and a sign of improved relationships between the United States and Cuba.
It looks like Cuba and Major League Baseball heading closer to an agreement that could signify Cuban players will be able to order tramadol overnight mastercard be signed by big league teams without having to defect, a situation in which players become the victims of human traffickers.
The Cuban National Team is a part of the Can-Am League. The team is a gold medal winner in three Olympics, came in second at the 2006 World Baseball Classic and has won the Baseball World Cup 25 times.
Last year, the Can-Am League welcomed the Cuban National Team for a 19-game tour, playing all six teams in the league. Overall, the Cuban National Team has scored some impressive wins this year. On June 15, Cuba played Quebec franchise where they succumbed 5-1. The Cuba's National Team played against Trois-Rivieres at the Stade Stereo+ on June 15, where they lost 5-1. The Cubans beat Aigles 12-1 by pounding out 19 hits. In the ninth inning on July 2nd, the Cuban National Team took the lead against the Jackals team scoring 5-2.
Check out the Cuban National Team stats for 2017 on the Can-Am website here:
0 comments