---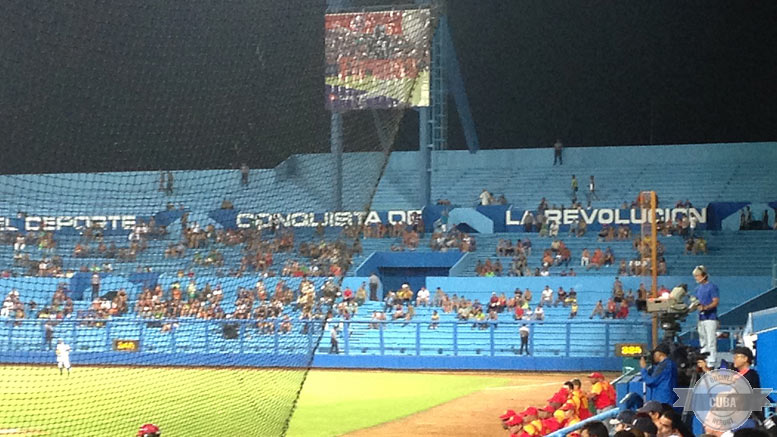 The sun is dawning on yet another season of Cuban baseball as the Cuban Baseball National Series kicked off August 5th. This will be the 57th season for the Cuban league with rules mostly identical to previous seasons. There have been a couple of noteworthy changes, however, including the adoption of the new international intentional walk rules and roster expansion.
The 57th National Series consists of a 90 game schedule split into two halves. The first 45 games will be contested by 16 teams, each competing to be one of the six teams to make it to the second half of the campaign. This phase will end on October 3. Any games that have to be postponed will take place from October 5-11.
The top four teams will earn guaranteed inclusion in the season's second half, while the next best four teams (fifth through eighth overall) will participate in a tournament for the remaining two slots from October 13th through the 17th. These six teams will have the opportunity to reinforce their rosters with players on teams that did not qualify for the second half before play resumes on October 26.
Semifinalists are permitted to augment their rosters with three additional reinforcement players as the playoffs are decided. The second half of the season will last until the end of the year, with the Championship decided in January 2018. The Cuban champion will go on to represent their country at the 60th Serie del Caribe de Beisbol 2018 hosted by the Guadalajara-based team Los Charros de Jalisco in February.
Stadiums with electric lighting are permitted to start their games at 4pm or 7pm, while teams lacking artificial lighting are required to start at 2pm until Daylight Savings Time ends, at which point start times are moved up to 1:30pm.
The league will continue using Mizuno-brand balls and the video replay system used last season. Rules intended to keep players healthy will still be in place as well, including limits on the workloads of pitchers and a refusal to play any games in municipalities lacking adequate playing conditions.
The most significant change is the adoption of the new international rule allowing pitchers to intentionally walk an opposing batter by informing the umpire of their intention to do so. Pitchers were previously required to intentionally throw four balls out of the strike zone to complete an intentional walk.
The Cuban League has also expanded its rosters for the upcoming campaign. Twenty-seven players are now eligible to buying tramadol UK participate in any given game. Each team may also control up to 40 players instead of the 32 used before last season's playoffs. Rosters may still be adjusted in cases of injury or disciplinary action, but may no longer be changed at will.
The status of certain players remains undecided, but it figures to be another exciting season of baseball as the Cuban Baseball National Series begins another season of the best loved sport in Cuba.
0 comments