---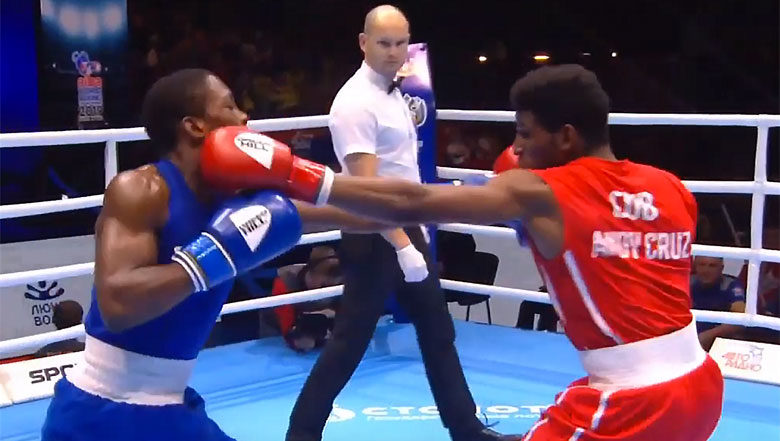 Cuban boxer Andy Cruz is the reigning world champion as he wins the AIBA World Boxing Championship 2019 in Yekaterinburg, Russia against American boxer Keyshawn Davis 5-0 in the 63-kilogram division.
Cruz boxed brilliantly, delivering a convincing performance against his rivals by executing a terrific display of Cuban talent and skill in the boxing arena.
Cruz won at the recent Pan American Games in Lima this year, defeating Belgian Ibrahima Diallo and Kazakh Zakir Safiullin.
In his third round, he beat Russian boxer Ilya Popov and, in the finals, defeated Manish Kaushik from India by unanimous decision. Kaushik took home with the bronze medal in the end.
Indian boxers took home bronze and silver medals.
Cuba thus ends its stellar performance at the World Boxing Championship taking home a gold medal, a silver in the 57 kilograms against Lázaro Álvarez and another bronze for Julio César la Cruz, champion amateur boxer in the 81 kg class.
0 comments