---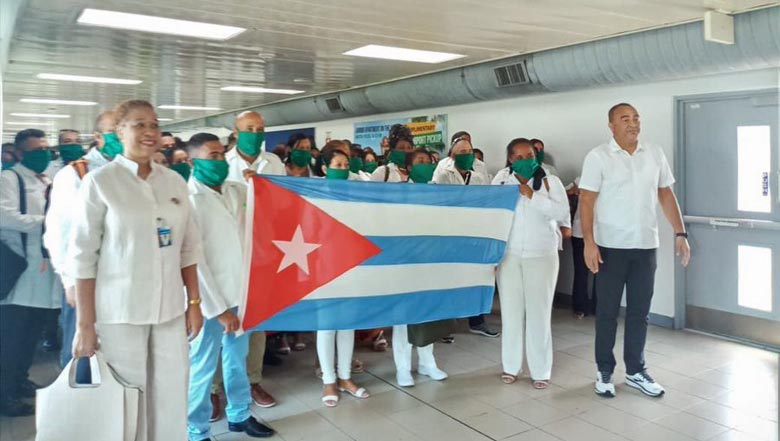 On Saturday, 144 health workers belonging to the Henry Reeve Brigade, arrived in Jamaica to provide assistance in combatting the COVID19 (coronavirus) on the island.
The medical specialists will join the 40 Cuban health professionals already working in Jamaica assisting health services.
Jamaica's Minister of Health Dr. Christopher Tufton tweeted, "Thank you Cuba for your quick response to our request for support against COVID-19! Thanks to the local health team who coordinated to get this mission here in just over a month."
The Cuban medical team will be quarantined for 14 days and then deployed across hospitals throughout Jamaica.
0 comments