---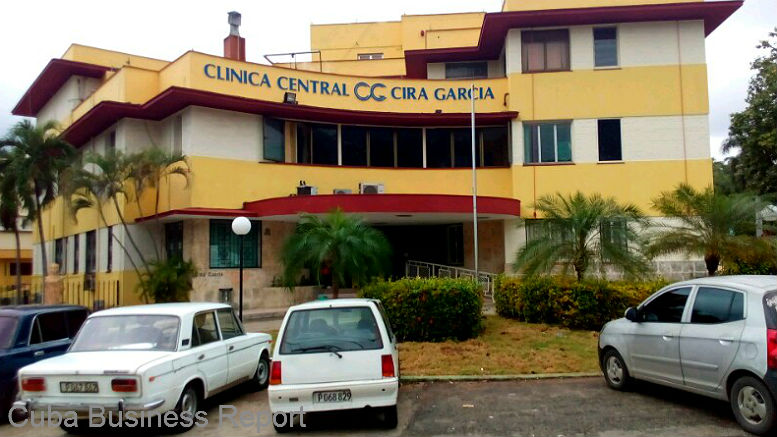 Cuban medical tourism is booming and services to foreigners are expanding rapidly to meet the demand. The Cira Garcia health center in Playa, Havana is the number one clinic and hospital for medical tourists. Cuban doctors are highly trained and rated as excellent worldwide. Cuban doctors regularly travel abroad to provide medical services to people and countries in need. Most recently, more than 250 Cuban doctors contributed in the fight and took a leading role in the fight against Ebola in West Africa.
"Medical research in Cuba has resulted in the discovery of four vaccines against cancer which improves the lives of sufferers but has been largely ignored by the western media. CIMAVAX-EGF, Racotumomab, Meningitis-B, Hepatitis-B and the Dengue fever vaccine are just a few of the results of medical research in the country. China, Canada and Spain and some 23 other countries import these products from Cuba.

There is also a leading institute and clinic of gastroenterology and hepatology (the Instituto de Gastroenterologia located in Vedado which is currently under some renovations.

"The Havana-based Cira Garcia health center, offering services to foreigners, is expanding services to compete with other similar centers in The Americas.

We are expanding our services, not only in terms of space, but also in our attention capacity," said health center director Joaquin Garcia.

The institution was set up in the 1980s to offer health services to the diplomatic corps accredited in Havana. In the 1990s the facility began to assist not only foreign residents here, but also those who came for medical attention in Cuba.

The health center, which is part of the Cuban heath system, contributed nine million Cuban convertible pesos (similar to US dollars) to the country´s economy. It was a modest contribution to the country and to public health, Garcia said.

In Cuba health care is free of charge for the Cuban people, but the system counts on a group of facilities that charge services to foreigners.

The Havana health care center offers services in all clinical and surgical specialties, along with pediatrics and gynecology."

Cuban medical tourism centers are ideally located close to the United States and represents a potentially expanding market for the Cuban economy. Long wait times in Canada for Canadians seeking urgent medical care will also contribute to this booming market. Recent botched surgeries leading to deaths and re-hospitalizations in the Dominican Republic, Thailand and Mexico will lead to more medical tourists seeking care in the superior Cuban health care system.
0 comments