---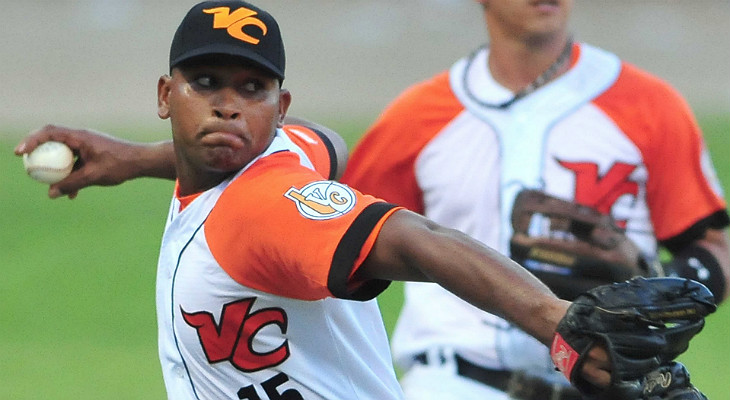 Cuban National Baseball is about to be broadcast worldwide. The Second Phase and playoffs for this season of the prestigious Cuba National Baseball Series, the launch-pad for many stellar international sports careers, will be broadcast to a global audience for the first time.
Sixty matches will take place between November 1st and January 24th. The baseball games will feature iconic teams including reigning champions Ciego de Avila, Matanzas, coached by the legendary Victor Mesa, Granma and Villa Clara which features Freddy Asiel Alvarez, one of the league's hottest pitchers.
Many of the best baseball players in the world are Cuban and the talent emanating from Cuba will now be seen on the world stage. The distribution rights and 
commercialization is by Rushmans and their appointed agents Pitch International.

 Rushmans was granted the rights by RTVC, the commercial enterprise of Cuban Radio and Television.
The deal covers four baseball seasons of the Olympic cycle as Cuba's leading baseball players compete for their clubs and places on the National team for Tokyo 2020.

 Six games per week will be made available to broadcasters (with HD signal, Spanish-English commentaries and graphics) by Rushmans on behalf of RTVC.
Weekday games will vary their first pitch time between 2:00 pm and 7:00 pm while the weekend games will start at 2:00 pm. (All times are local).

 Phase Two of the season will see six qualifiers from the initial 16 team competition battling for places in the play-offs which start in the new year. The teams will be reinforced by Cuban baseball stars currently making history overseas with teams including the Japanese Yomiuri Giants and Canada's Capitales de Québec.
Nigel Rushman, founder of Rushmans said:
"The National Baseball Series is the most important sports event series in a nation where baseball runs through the veins of the people.
"For generations Cuba has been producing hugely talented players, many of whom have gone on to find further fame overseas. Now the world has the opportunity to see Cuban baseball at first hand and experience not only the excitement of the games and the extraordinary talent of the players but the passion of the fans and the remarkable hold the sport has on the country.
"Cuba is perhaps historically the sport's most important nation outside the USA. There is already tremendous interest in everything that is happening in Cuba. We are proud to have been order tramadol online appointed by RTVC and to play a role in sharing Cuban baseball with the world. This represents the only route to obtaining these rights."
Joel Ortega, Director General of RTV said:
"This represents an exciting move into Baseball for us and Cuba is perhaps historically the sport's most important nation outside the USA. There is already tremendous interest in everything that is happening in Cuba and we look forward to helping to negotiate the very best deals for RTV, Cuban Baseball and our International Broadcast clients."