---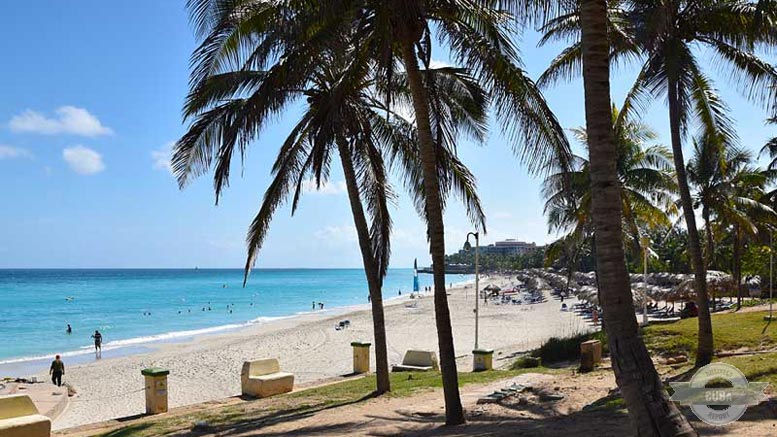 For those worried about traveling to Cuba after the recent devastation by Hurricane Irma – take notice: Cuba is back in business.
Cuban Tourism Minister Manuel Marrero was in Canada this week to tell Canadians that the Caribbean Island has bounced back from Irma and is, "Better than Ever." Forty percent of Cuba's tourism market consists of Canadians who've been visiting Cuba since the 1980s.  It was only natural that Cuba would want Canadian travelers to be the first with the news.
Marrero traveled to Canada with Mintur's new commercial director, Michel Bernal. The visit to Canada was the first official visit by the Minister since Hurricane Irma.
Speaking of the Canada-Cuba relationship Marrero said, "Canadians and Cubans have long enjoyed a bond of friendship and cooperation, and our decision to come here first is a reflection of that relationship. With so many Canadians visiting us in Cuba every year, we felt strongly that Canadians should be the first to know how we've bounced back from Irma better than ever."
The Hurricane battered the northeastern coast of Cuba from September 7 – 10.  Several of the Island's resort areas and airports were closed as Cuba, travel companies and airlines evacuated tourists to safer locations.  If tourists wished to be flown back home at the time, the airlines accommodated all customer requests and cancellations without penalty.
Favorite vacation destinations such as Varadero, Santa Lucia, Holguin and Havana were quickly restored. Only a few hotels in Varadero (popular resort area) were damaged by the hurricane which for the most part, blew off roof tiles on a few hotels.
Since the hurricane, Spanish hotel chain Meliá Cuba has continued to update clients on the status of their hotels and resorts.  On October 10, Meliá Cuba announced in a press release that the hotels affected by Hurricane Irma in Cayo Santa María, Cayo Coco, Cayo Guillermo and Varadero were up and running for the new travel season.  The company took advantage of the temporary shutdown to repair and improve their hotel resorts.
Sunwing became the first Canadian travel company invited by the Minister to tour the Cayos to assess the recovery of the region.  The Sunwing executive team visited Cayo Santa Maria, Cayo Ensenachos, Cayo Coco and Cayo Guillermo and found that the region had recovered since the hurricane and will be open again early next month once flights recommence.
Sunwing, which offers all inclusive packages and flights to Cuba said their hotels in Camaguey, Cayo Coco, and Cayo Santa Maria will be open by November 15.
The Cuba Tourism Board is committed to having all locations fully functional by the opening of the travel season in November.
0 comments