---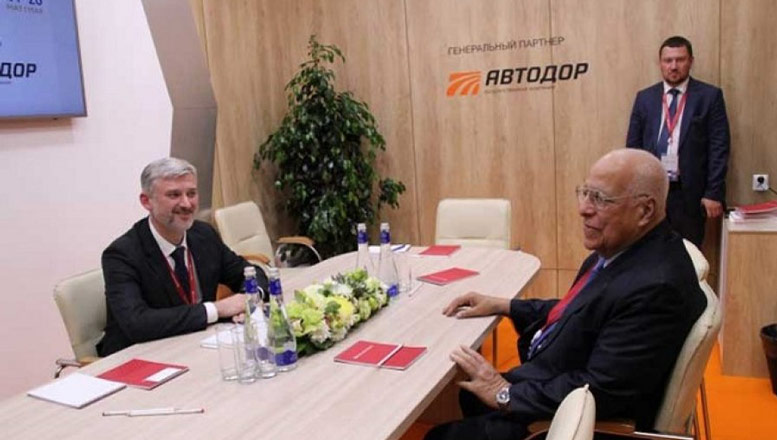 Council of Ministers Vice President Ricardo Cabrisas is currently on an official visit to Moscow to hold a series of meetings. During his stay in the Russian capital, he plans to meet with Deputy Prime Minister Yuri Borisov and heads of several Russian ministries, including Transport Minister Yevgeny Dietrich, Agriculture Minister Dmitri Patrushev, and deputy head of the Russian government Yuri Borisov.
These meetings will review current bilateral agreements and explore further opportunities for collaboration in the energy, air, maritime, railway, and automotive transportation sectors.
Cabrisas last visited Moscow in January of this year when he met with Deputy Prime Minister Dmitri Kozak and other officials in which discussions of strategic partnership took place.
In January, the Cuban company Tradex and the Russian company Briansk Machine-Building Plant agreed on the purchase of 23 2,500 horsepower locomotives. This agreement also included the training of Cuban staff and the supply of parts.
Very recently, during the last week of May, Bruno Rodriguez Parrilla, Cuba's Foreign Minister held talks with Russian Foreign Minister Sergey Lavrov in Moscow. The two spoke of continuing relations and increasing investment, economic and cultural and humanitarian links. They also reviewed the status of ongoing projects between the two countries.
Also on the agenda for the government officials was the continuing collaboration between the two ministries for further political consultations to take place throughout the years 2020 – 2022.
The two ministers also discussed the situation in Latin America as Washington seeks to dominate with the resurgence of its Monroe Doctrine. Both nations strongly reject current U.S. Policy in the region including the recent implementation of Helms Burton Title III against Cuba.
Of his meeting with Lavrov, Parrilla stated in his Twitter account, "We ratified excellent relations between both countries, to which both governments give utmost priority; and common interest to expand political, commercial and cooperative relations," on May 27th.
0 comments