---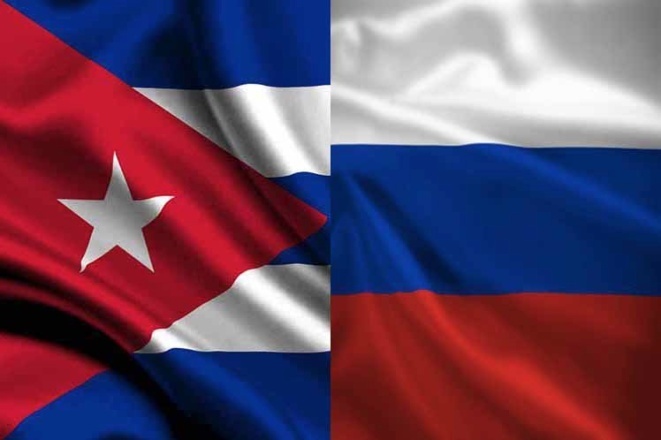 Cuba's Foreign Minister Bruno Rodríguez Parilla arrived in the Federation of Russia yesterday for an official visit until May 28. The focus of his agenda is a meeting with his Russian counterpart, Sergey Lavrov. The two will discuss bilateral relations and the international agenda.
A statement from the Russian Chancellery said that, "On May 27, Rodríguez will hold negotiations with the Foreign Minister of the Russian Federation, Sergey Lavrov, the parties will discuss various aspects of bilateral cooperation (…) and a wide range of current issues on the international and regional agenda, in particularly the development of the situation around Venezuela and its impact on the integration processes in Latin America and the Caribbean,."
The main focus of the meeting between Lavrov and Rodriguez will be the strengthening economic ties and, specifically, the diversification of trade planning. There is also a definitive goal to sign a political consultation plan between their ministries for the years 2020 to 2022 at the end of the official visit.
In the field of education, the two countries will continue to build on cooperation. Russia has allocated 110 scholarships for Cubans in Russian schools for the current year 2019 to 2020.
Russia and Cuba agree on the principal of non-interference in the internal affairs of sovereign countries, the disavowal of coups as a method of changing governments, the non-recognition of illegitimate attempts from international pressure relations of some countries over others, and banning the extraterritorial use of national legislation.
Cuba and Russia are intensely involved in updating the deep ties of friendship and affinities in their relations.
Current global events and the shared affinities of both Russia and Cuba continue to create a solid base for deepening the cooperation of the two nations in the international arena.
In 2018, Cuban President Diaz Canel visited Moscow. The visit culminated in advancing economic projects in prioritized sectors and strengthened their political dialogue at the highest level.
Over the last couple of years, Russia has offered Cuba $4 billion in 55 bilateral cooperation projects, signed a telecommunications agreement, a railway car deal, a bio-pharma deal to bring Cuban medicine to the Russians, a Memorandum of Cooperation in the field of nuclear energy for peaceful purposes, exported cars, sent machinery to the sugar mills, and, of course, Russian oil to Cuba. To say it's been busy between the two countries, is an understatement.
0 comments