---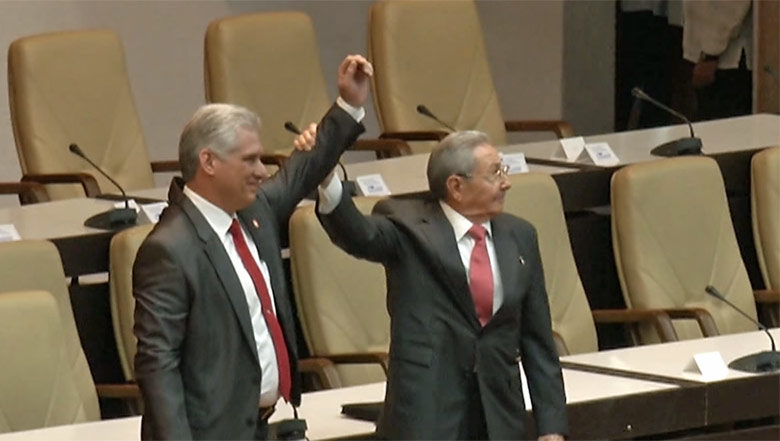 A new electoral law enacted this past July following the revised Constitution adopted in April gave the assembly three months to elect the country's president and vice president.
Miguel Diaz-Canel was elected on Thursday securing 579 votes in his favor from the 580 deputies present. He will serve as president for a term of four years until 2023.
The election took place at an extraordinary legislative session of the National Assembly of People's Power, the single-chamber parliament.
Diaz-Canel has been serving as president of the Council of State and Ministers.
Salvador Valdes Mesa was elected vice president. Esteban Lazo will continue as president of the National Assembly and Council of State.
Diaz-Canel will appoint a prime minister this December. The prime minister will be the first to serve since Fidel Castro's term from 1959 to 1976.
0 comments