---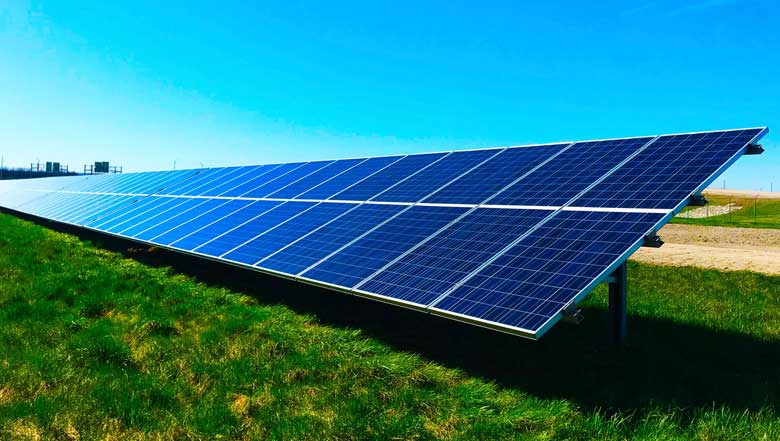 According to information from executives of the Unión Nacional Eléctrica (UNE), Cuba's strategy for electricity generation is to move from the use of fossil fuels to renewable energy sources.
A recent investment by a Canadian company furthers the goal. Deltro Energy Solutions, S.A. is a Canadian company registered in Barbados. It will develop, construct, install, manage and commercialize electrical energy for at least 19 solar parks throughout Cuba.
On March 26, Deltro Energy Solutions, a 100% foreign capital company, was officially registered in Cuba during a ceremony held virtually. Attending this meeting were executives from the Deltro Group in Toronto, representatives of the Cuban consulate in Toronto, Tania López (consul general) and Beatriz Jorge (consul), attorneys, directors of UNE and officials from the Ministry of Foreign Trade.
Major investments in thermal generation add 460 MW of power to the electric grid from blocks in three thermoelectric plants.
Block 5 of the Antonio Maceo Thermoelectric Plant: 100 MW.
Block 1 of Thermoelectrical Lidio Ramón Pérez: 260 MW.
Block 6 of Thermoelectrical Máximo Gómez: 100 MW.
In the case of Renté 5, total repairs cost 22,800,000 pesos, with $950,000 US invested in import resources.
In Block 1 of the Lidio Ramón Pérez Thermoelectric Plant, the amount of this investment totalled 75,000,000 Euros.
A new block of 100 MW was installed at Block 6 of Mariel which was decommissioned in 2006. The total cost of the project is $324,000,000 pesos with 89,500,000 Euros in imports.
According to Jorge Armando Cepero Hernández, General Director of the UNE, electric energy is produced from a generation park with more than 6,500 MW installed. Of this, 480 MW is produced by combined cycle technology that uses gas from the extraction of crude oil as fuel. It also includes 2,498 MW from thermal generation, which produces approximately 60% of the country's electricity.
There are also 2,700 MW in fuel and diesel engines distributed throughout the country. Since 2019, three floating power plants from Turkey generate 200 MW of power.
Renewable energy sources currently produce 4.5% of the total generation, but it is estimated to be the one with the highest potential for growth because it reduces the consumption of fossil fuels and impact on the environment.
The country currently consumes 5,000,000 tons of fuel for electricity production, of which almost 50% is imported fuel.
In the future, Cuba intends to generate all its electricity from renewable sources.
Technology developed at Cuban universities supports the efficient operation of the national electric power system and plays an important role in Cuba's strategy for electricity security.
The energy generated is distributed through over 7,700 km of transmission lines of 110,000 and 220,000 volts. The distribution network is complemented by 53,000 kms of local networks.
Edier Guzmán Pacheco, Director of Thermal Generation of UNE, said that 2,498 MW of thermal energy is produced in eight power plants located throughout the country.
Photovoltaic Solar Energy
Ovel Concepción Díaz, the Director of Renewable Energy Sources of the UNE said that 227 MW have been installed in solar park systems connected to the electric grid. Of these, 215 MW in 72 parks is synchronized to the national grid and 12 MW installed on roofs and areas belonging to the entities.
All the constructed parks built maintain a technical availability of over 98%.
Of primary importance in the Cuban strategy is the role played by the Institute of Meteorology, which contributes to the updating of the solar radiation map of Cuba. The Institute developed a forecast model for the national load dispatch in each of the solar parks and calculates the wind speed in each of the wind power installations.
The solar parks currently cover 6.72% of the electricity demand during midday hours.
If solar generation is compared to the country's total daily consumption, this represents 2.37% of the total energy consumed in 24 hours.
In 2020, five solar parks were built, with a total power of 60.3 MW from two projects, one a state investment and the other, a foreign investment.
The Cuban investment produces 5 MW in the two solar parks. The foreign investment project comprises three parks in the Mariel Special Development Zone, with an operating capacity of 52 MW.
UNE is also developing three projects financed by foreign investment which will benefit 3,383 homes in 14 provinces throughout Cuba.
0 comments