---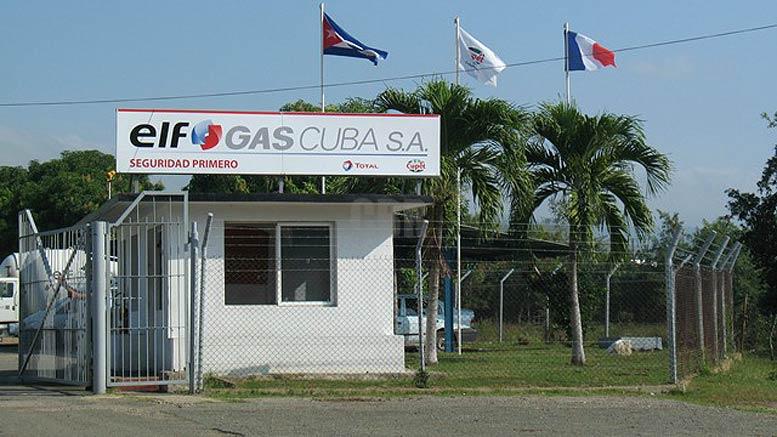 ELF Gas Cuba S.A., the joint venture between the French oil company, TOTAL, and CUPET, the national oil company, has plans for expansion and development. Elf Gas Cuba packs liquid propane and butane gas into cylinders and distributes the cylinders to Cuban homes in the eastern part of the Island. The joint venture is now more than 20 years old.
TOTAL was formerly known as Elf Aquitaine which merged with TotalFina to form TotalFinaElf.  The corporate name was then changed to TOTAL in 2003.  Elf has been maintained as a major brand of TOTAL.
Some of TOTAL's executive team spoke with Prensa Latina recently on the progress of the joint venture.
Hervé Allibert, Vice President of the Americas at TOTAL, talked about the developments and prospects of the joint venture and its importance for both Cubans and the tourism sector.
Eric Leboucher, another executive from TOTAL said the expansion strategy includes doubling production (currently 10,000 cylinders a day) in four years at the Hermanos Diaz refinery in Santiago de Cuba. The joint venture includes plans to build an LPG terminal at the plant to increase LPG sales to the domestic market. The modernization of the facility includes the construction of four storage tanks.
Leboucher said the office in Havana sells petroleum products such as LPG, automotive and industrial lubricants, asphalt, and additives, among other products of the petroleum chain.  TOTAL plans to expand to the Special Development Zone Mariel.
Currently in Cuba there are only two liquified petroleum (LPG) plants, the one in Havana and the other, the Hermanos Diaz refinery in Santiago.  The Hermanos Diaz refinery has a fully automated process in place. The Hermanos Diaz refinery delivers to the eastern provinces of Granma, Guantanamo, las Tunas and Holguin.  Tankers ship the imported liquid gas to the Santiago port.
The commercialization of LPG has been identified as a priority for the Cuban economy.  Cuba has sought foreign investment partners to help remedy acute shortages of oil products like lubricants and cooking gas. A company already in play within the energy sector, Canada's Sherritt International (active since the early 1990s), has already constructed a gas pipeline to Havana and is assisting with a project to convert natural gas into electricity.
0 comments