EROI DEL SILENZIO – Exhibit by Photographer Fabrizio Sansoni on the Work of Cuban Doctors in Italy
---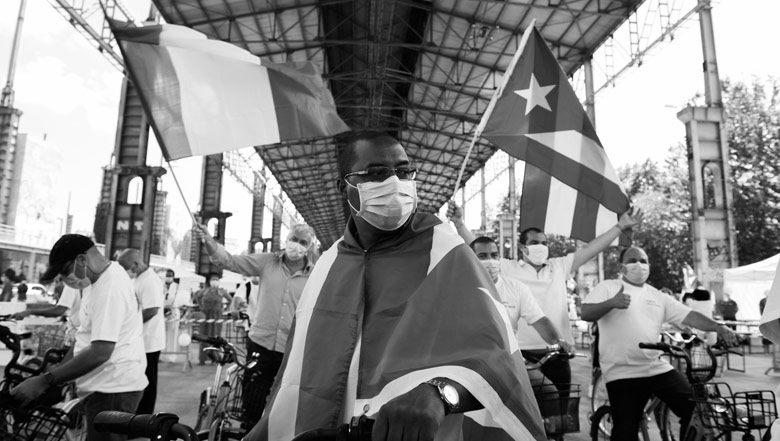 A stunning online exhibition of photographs titled "EROI DEL SILENZIO" by photographer Fabrizio Sansoni, documenting the work of the Henry Reeve Medical Brigade in Italy took place earlier today. Some of these powerful black and white images can be viewed on the MINREX Cuba website.
We have republished here the important words (a translation) of the photographer on the Silent Heroes of the Henry Reeve Brigade – that, "too little has been said" of their great work in Italy and across the globe during the COVID-19 pandemic. More needs to be said and known of their contribution to global health in these difficult times.
These Cuban doctors are, without doubt, the heroes of 2020.
"In recent months on my way I have met Cuba: it was love at first sight. Havana in the midst of the celebrations for its first 500 years gave me lights, shadows, the talent of incredible artists and musicians, the secrets of one of the most beautiful theaters in the world and the look full of humanity of an old woman in the convent of Belen.
The same look that I found in a Cuban doctor in Turin. Too little has been said about the help of Cuban doctors in Italy and in the rest of the world, or in any case, not enough has been done. These "silent heroes" of the Henry Reeve Brigade, since mid-April, have been doing a great and stoic job together with the Italian doctors in the battle against COVID-19 in the suffering cities of Crema and Turin. Just at the OGR in Turin I had the opportunity and the incalculable privilege of living together and capturing various moments with these great men capable of helping, with their experience in the field of infectious diseases, a health system in obvious difficulty. A help, or even better a "gift", driven by the only sense of solidarity and brotherhood, which has always distinguished every single Cuban and which pushes me to support, with ever-increasing admiration how much, the Cuban one is a great People.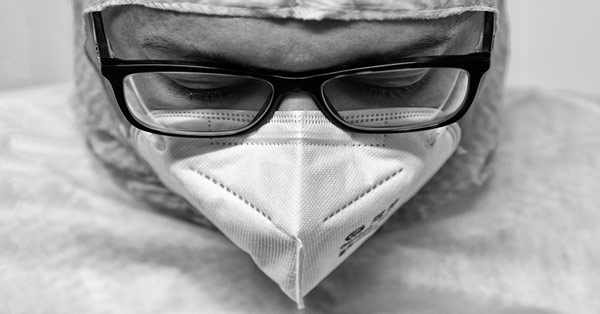 The initiative has been carried out in collaboration with the Piedmont Region, the Municipality of Turin, the Cultural and Economic Exchange Agency with Cuba, and the CRT Foundation.
0 comments