---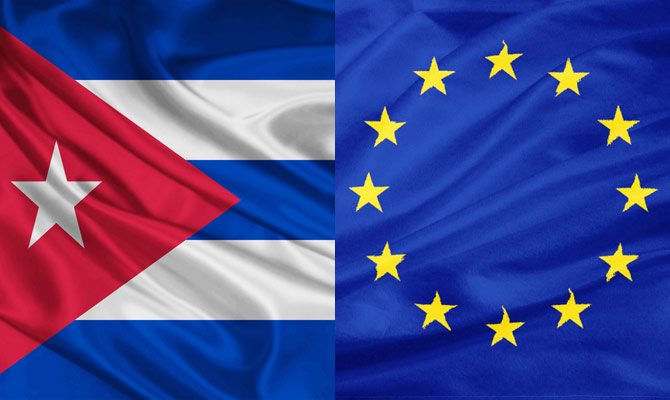 The European Commission has announced that the Political Dialogue and Cooperation Agreement (PDCA) between the European Union and Cuba will take effect on November 1, 2017.  It signifies a new chapter in the history of EU-Cuba relations.
The EU-Cuba deal represents an enormous change in the approach to bilateral relations with Cuba.  It will assist in expanding bilateral trade, sustainable development action, promote dialogue, economic cooperation and create a new framework for future ties between Cuba and Europe.  It will also support democracy promotion and human rights. The deal calls for the lifting of the economic blockade against Cuba and the need to align human rights with international standards by ratifying outstanding United Nations conventions.
EU High Representative for Foreign Affairs and Security Policy/Vice President Federica Mogherini said, "The EU and Cuba are truly turning a page, and the new chapter of our partnership begins now – with the provisional application of our new agreement. Today the European Union gets closer to Cuba and all Cuban citizens as the country goes through economic, political and social modernization."  Mogherini also added that, "We Europeans are tied to Cuba, Latin America and the Caribbean by a shared history, culture, values, and aspirations for the present and the future."
In the past, Mogherini has said that Trump's inauguration last January, "will not affect in any way relations between the European Union and Cuba."
She added that, "the European Union has raised concerns about the extraterritorial effect of U.S. sanctions on Cuba. We will continue to do so because we believe that this is not only in the interest of the island and its people – all of them – but most of all in our case, it's in the interest of Europeans to tackle this issue."
The PDCA will also address the necessity to find shared solutions to global challenges through joint consultation and action for issues of  mutual interest such as renewable energies, rural development, the environment, good governance, security, and job creation.
All levels of society will be involved in these activities including the public sector, local authorities, civil society, the private sector, as well as international organizations and their agencies.
EU foreign policy chief Federica Mogherini signed the agreement  with Cuba's Foreign Minister Bruno Rodriguez Parrilla in December of 2016.  The accord was approved by the Committee by 57 votes to 9, with 2 abstentions. The EU Parliament voted for the deal in the July plenary session in Strasbourg.
Cuba now moves forward in this bilateral agreement with the EU.  Cuba had been the only nation in the Latin American-Caribbean region which had no such agreement with the EU.  The PDCA agreement affirms the EU's desire for engagement with Cuba.
0 comments