---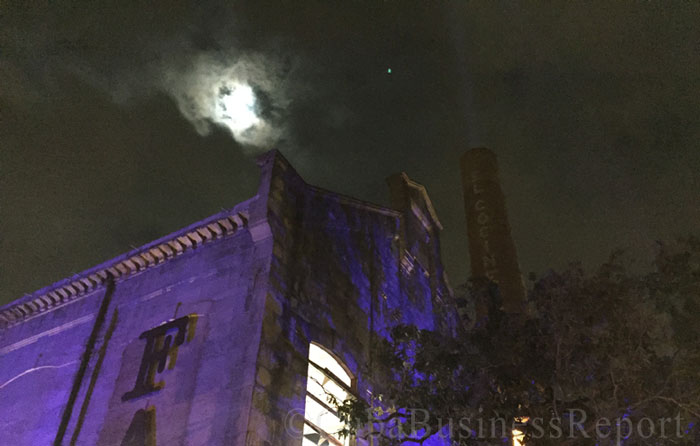 Fábrica de Arte Cubano is one of the most exciting cultural event places in Havana. It is a must-see!  Find art all in one place: art, jazz, theatre and nightclub, performance art, dance etc., at Fábrica de Arte Cubano (F.A.C.) – the Cuban Art Factory.  Find it at Calle 23 esquina 11 in Vedado near the Puente de Hierro – Iron Bridge, Fabrica de Arte Cubano.
In the old days Fábrica de Arte Cubano was once an olive oil factory in the former El Cocinero renovated/converted by Cuban musician X Alfonso. It official opened its door February 13, 2014. Entrance fee is $2.00 local currency, open Thursday to Sunday, from 8 pm to 4:00 am. On Sundays, closes at 2:00 am. You get a card upon paying the entrance fee. For each drink and snack, they stamp the card, pay your bill upon exit.
Everything is united in one place: art gallery, nightclub, theatre, jazz, contemporary dance, live music performances, fashion shows, photography, performance art, plastic art exhibits and cinema.
Cuban Art factory owner X Alfonso describes the place as:
"… a cultural center to display art in all its manifestations. Our intention is to promote the exchange and enriching interaction between the public and the creators."

"The project is designed mainly for university people and also for anyone who can not access these new points-mostly bars and restaurants- that have opened in Havana and that exceed the actual monetary possibilities of many people."
Stay out late: Contemporary art for the people, a one-stop night experience in La Habana: The Cuban Art Factory, Fábrica de Arte Cubano (F.A.C.). Visit their website: http://www.fabricadeartecubano.com/
0 comments