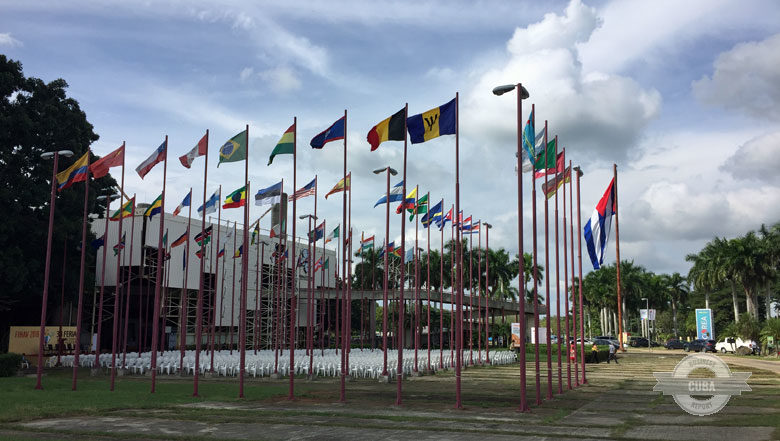 Feria Internacional de La Habana
Join Cuba Business Report and its partners at the 2019 Havana International Fair (November 3 – November 8).
Why attend FIHAV now?
FIHAV is a unique opportunity to meet Cuban managers and company directors from all of Cuba's business sectors, in one place, during the course of a single week. These kinds of meetings would take far more time, effort and expense to arrange independently.
Why should a US business attend FIHAV now?
Despite the negative press over the past two years about doing business in Cuba, it's important to remember that there is not much substance behind it. There has been no serious change in the regulations for US companies doing business in Cuba. The embargo remains the biggest impediment to unfettered operations in Cuba between US companies and their foreign competitors – this is as true in 2019 as it was in 2016, or 2013, or 2003.
Nevertheless, the fact that Cuba has opened to foreign capital is one that should not be missed. It's important to not only understand what that means for Cuba's market and investment potential, but to find the legal ways to gain a foothold, no matter how small. Long term, a presence in Cuba is also beneficial for other Latin American business operations, as Cuba has developed deep and lasting commercial ties with the rest of the continent.
Why come to FIHAV with Cuba Business Report?
Cuba Business Report has established a reputation as North America's leading source for unbiased reporting on business in Cuba. We take this reputation seriously and are extending the same kind of objective assistance to business owners and managers interested in exploring their options there. We have access to a broad range of third-party experts for whom objectivity and honest assessments are equally important, to help clients understand the reality on the ground.
All Cuba Business Report FIHAV participants will receive:
Accreditation (exhibitor or professional visitor)
Business Seminar followed by welcome cocktail networking opportunity
Overview of current Cuban business procedures, market and investment possibilities
Overview of current US regulations and current experience with US business negotiations in Cuba
Business class lodging
Ground transportation.
Custom arrangements available at additional cost:
Basic exhibition space *
Custom exhibition space *
Exhibit design and construction
Shipping assistance
Investment Forum participation
Spanish interpretation services
Upgraded (5 star) lodging
Upgraded (private) transportation
Chauffeur
Cuban telecom service (cell / WiFi)
Assistance with business visas (a tourist visa is sufficient for all meetings conducted within FIHAV site. Off-site meetings require business visas.)
Concierge services (restaurant reservations, guided tours)
To confirm your interest in attending FIHAV 2019 with Cuba Business Report's partners in Havana, please submit this form below to our FIHAV coordinator.
* FIHAV is the most heavily booked event of the year in Cuba. In order to guarantee adequate transportation and lodging reservations, full payment is recommended as soon as possible, especially if you require exhibition space.
[vfb id=7]
0 comments