---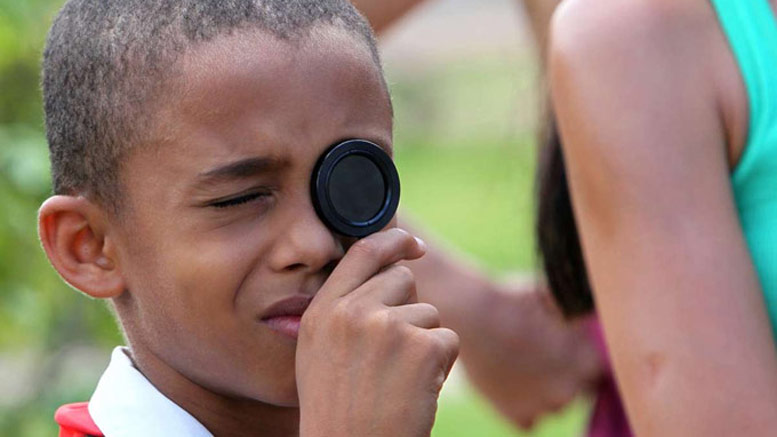 Stony Brook University's Hispanic Film Festival dedicates its entire annual program to Cuba, featuring a selection of contemporary films from the island. Organized by Gisele Blain De Dios of the Department of Hispanic Languages and Literature at the University, which is located in Long Island, NY, the presentations and discussions focus on independent film production, and the themes health and education in Cuba.
The festival takes place on April 10, 11, 18, and 20, screening a different film each day. The selected films were produced by filmmakers of a variety of ages and aesthetic styles in the past ten years. The four films on the program are: El acompañante (The Companion) by Pavel Giroud (April 10); La pared de las palabras (The Wall of Words), by Fernando Pérez (April 11); Conducta (Behaviour), by Ernesto Daranas (April 18); and Esteban, by Jonal Cosculluela (April 20).
The screenings are presented in partnership with New York-based film production company Bach Media, and its founder, Jesús Hernández, who will also be guest speaker at the April 11 screening. Hernández will lecture on the process of independent film production in today's Cuba, using Pérez's La pared de las palabras as a case study; the film is the first independent production directed by Pérez, who is acclaimed as Cuba's most influential living film director.
Bach Media is a film company dedicated to the future of Cuban cinema, working to bring greater global visibility to Cuban films produced both on and off the island. Since its founding in 2014, Bach Media has engaged in a range of projects both in the U.S. and internationally, and endeavored to encourage the promotion and understanding of Cuban cinema. The company has sponsored events, such as the 2016 Havana Film Festival New York, and it has co-sponsored a variety of projects in cooperation with the Graduate Center of the City University of New York, and the Spanish Cultural Center of Miami.
The Stony Brook University Hispanic Film Festival is free and open to the public.
For more details about this event, please visit Bach Media.
Contact: Jesus Hernández, jesus (@) bach (.)media, +1-305-778-5657
Lidia Hernández, lidia.her64 (@) gmail (.) com, +1-917-618-9312
0 comments