---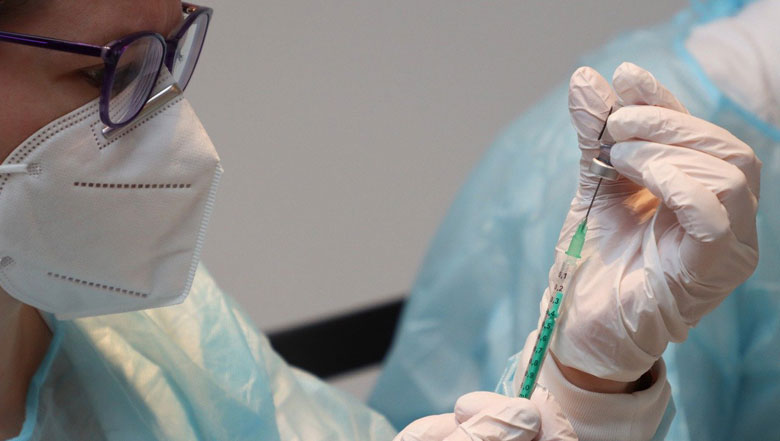 The first trial of COVID vaccine approved for use in children between the ages of 5 and 18 will soon begin, the Director of Research at the Finlay Vaccine Institute (IFV), Dagmar García Rivero announced. She said the documentation is being prepared for the regulatory authorities.
Ms. Garcia told a news broadcast of the Cuban program, Noticiero Estelar, that "advancing to a clinical trial in children takes higher regulatory rigor, and therefore we normally need to advance in adult populations before evaluating vaccine candidates in children."
"We remain determined to move in the near term to pediatric clinical trials. Currently this clinical trial is under review. We would be talking about evaluating the best formulation of the Soberana 01 and Soberana 02 vaccine candidates in the pediatric population. We have decided to move into the age range of 5 to 18 years of age, starting first in the 12 to 18 year old population. Once safety is established in this group, we will move down to the 5 to 12 age range."
According to scientists of the Finlay Institute, Phase I of clinical trials could begin in April, which could guarantee the mass vaccination of this age group by the summer if no difficulties arise.
Thimerosal and vaccines
The specialist also spoke about thimerosal in Cuban vaccines.
Ms. García said that the first batches of the vaccines used in the studies contained the thimerosal (a preservative) which limited the volunteers who participated in the study if they were allergic to it.
Related News:
"It is important to point out that at the moment the single-dose batches that are being produced at the National Center of Biopreparations (BIOCEN) do not contain thimerosal, and this will undoubtedly be the alternative for that segment of the population that reports a history of allergy to this preservative."
The website of the Center of Disease Control states that Thimerosal is a mercury-based preservative that has been used for decades in the U.S. for vials containing more than one dose of medicine and vaccines and that there is no evidence of harm caused by the low doses of thimerosal in vaccines.
Dagmar also confirmed that there is no campaign to vaccinate tourists, and that only those participating in the COVID vaccine trials have been vaccinated.
She also confirmed that persons over 80 years of age were never vaccinated.
Cuba has not received imported vaccines from any other country supplier.
0 comments