---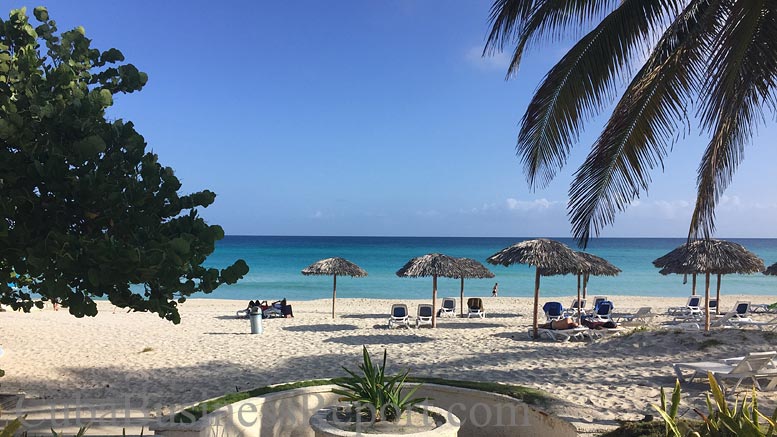 This year's recently concluded FITCuba 2017, the 37th International Tourism Fair which took place in Holguin ended in success with some signed deals for 25 joint ventures including hotels in Cuba, hotel renovation projects, and real estate developments which include golf courses, marinas and cruise terminals.
In attendance were approximately 2,600 professionals from 41 countries, including travel agents, airline representatives, executives and journalists to Cuba.
Cubagolf S.A. signed several letters of intent for golf course construction with German, Chinese companies.  Cubagolf S.A. and German company CON-IMPEX Touristik will work together in a joint venture for the construction of a real estate complex and marina in Punta Gorda, Camagüey province.
Other projects in the works include Chinese company Yantai Golden Mountain, set to develop a real estate project associated with golf courses in Loma Linda, Guardalavaca, the Spanish group La Playa Golf & Resorts S.L. is planning a real estate complex in Punta Colorada, in Pinar del Río, to be one of the largest in Latin America.

  There are other projects in execution such as Bello Monte, 30 kilometers east of Havana, where companies Cubagolf S.A. and China Beijing Enterprises Holdings Limited build a luxury hotel, apartments and houses on 336 hectares of land.
The Tourism portfolio of  opportunities for foreign investment in tourism consists of 110 projects that serve as the basis for new joint ventures in the industry.
Currently the number of tourists who have visited Cuba this year amounts to two million.  Many of these tourists stay in private casa particulars (bed and breakfast hotels).  Tourists are coming mainly from Canada, France, Italy, Germany and the United States, according to stats provided by the Ministry of Tourism.
This year's guest of honor was Germany.  Next year's 38th international tourism fair, FITcuba 2018 will be dedicated to the United Kingdom.
0 comments