---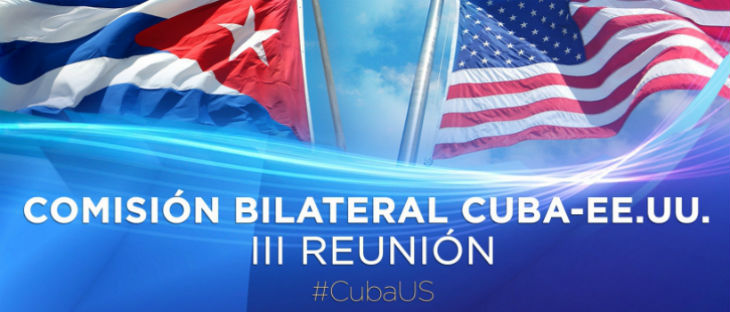 The fourth Cuba-US Bilateral Commission talks take place today in Washington, D.C. This is the follow up meeting to the third Bilateral Commission that occurred, also in Washington, in May of this year.
Josefina Vidal General Director for the U.S. of the Cuban Foreign Ministry will lead Cuba's delegation. Acting Assistant Secretary of State for Western Hemisphere Affairs Mari Carmen Aponte and Chief of Staff and Director of Policy Planning Jon Finer will head the U.S. team.
On the agenda for discussion are a review of the previous discussions from the last Bilateral Commission and steps to improve bilateral relations and, again, the problem of the blockade/embargo against Cuba.
A press release from the Ministry of Foreign Affairs of the Republic of Cuba reports that:
"Delegations of Cuba and the United States will hold the fourth meeting of the Bilateral Commission on Friday, September 30, in Washington.
The Cuban delegation will be chaired by the director general US the Foreign Ministry, Josefina Vidal Ferreiro, and the US by the Assistant Secretary for the Western Hemisphere, Mari Carmen Aponte and Jonathan Finer, Director of Policy Planning, both the State Department.
The results achieved since the conclusion of the previous meeting will be reviewed, on May 16, 2016, in Havana and the new steps that both sides will for the rest of the year to advance the process of improving relations be agreed, including the realization of high-level visits in both directions, conducting technical meetings, adoption of new cooperation agreements in areas of common interest and holding dialogues on issues of bilateral and multilateral interest.
The Cuban delegation will reiterate the need for the blockade to be lifted, the Cuban sovereignty is returned the territory illegally occupied by the Guantanamo Naval Base, an end to the preferential migration policy towards Cuban citizens and other policies that affect deleting a Cuba, so you can have normal relations between Cuba and the United States."