---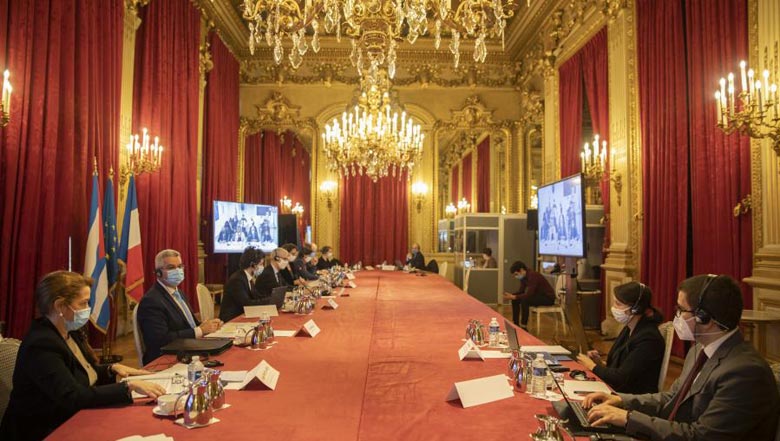 France and Cuba participated in a videoconference of the fifth sessions of the Bilateral Economic and Trade Commission and the Strategic Orientation Committee of the Franco-Cuban Countervalue Fund.
The videoconference allowed Paris and Havana to reaffirm their interest in strengthening ties and evaluate the results of the Economic Agenda signed at the government level in February 2016, the Cuban embassy in Paris said.
The Cuban delegation was chaired by the Minister of Foreign Trade and Foreign Investment, Rodrigo Malmierca. Franck Riester, the Minister Delegate of Foreign Trade and Affairs, headed the French delegation.
The Countervalue Fund, implemented within the framework of the agreement on Cuban debt signed in 2016 by France and Cuba and endowed with 212 million euros, seeks to finance projects of common interest between France and Cuba, in collaboration with the French Development Agency.
The parties recognized the proper functioning of this financing mechanism, aimed at the development of economic projects in Cuba in cattle farming and hydraulic infrastructure, will extend to the modernization of health facilities and the railway sector.
The meeting reviewed the projects implemented in 2020 and the approval of the financing of another four structuring projects valued at 77 million euros for the Cuban economy in the health and sanitation sectors.
The senior officials reviewed the actions developed by sectors and confirmed the will to continue deepening institutional relations and cooperation in areas of health, transport, renewable energy, tourism, agriculture, and sustainable urban development.
During the forum, the progress made by the French Development Agency in Cuba was recognized, in particular its activities in the area of health. These activities began at the start of the year with the execution of the project to strengthen the capacities of three institutes and the granting of a loan for the development of vaccines from the Finlay Institute.
Related News:
The French and Cuban delegations acknowledged the progress with respect to the bilateral meeting held in Paris in December 2019 and agreed to hold the sixth Session of the Franco-Cuban Economic and Trade Commission in the second half of 2021, in Havana.
France is among Cuba's top 10 trading partners.
0 comments