---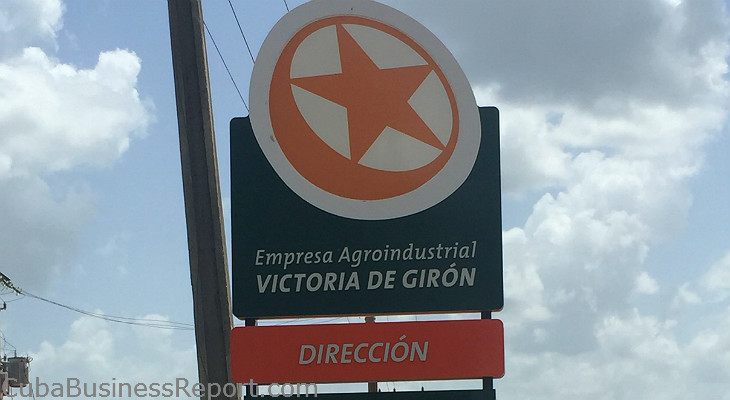 In the news – In its early days and very exciting is the news of a Cuban based joint venture to rebuild the country's citrus/ agriculture industry.  The deal aims to assist in rebuilding and improving an already producing farm by tripling agriculture production to feed its inhabitants, its tourism/restaurant industry, and for export.  The Empresa Agro Industrial Victoria de Giron farm covers 120 square kilometers with 35,000 hectares under production and is the largest agricultural enterprise in Cuba.
I spoke with Groombridge Trading Corp Director, Christopher Murphy about what his company hoped to achieve with this joint venture investment with Empresa Agro Industrial Victoria de Giron.
Mr Murphy replied, "It is early days as we have just signed the LOI, but this could potentially be a very large and important project. The area under cultivation is 35,000 hectares application of modern farming methods and technology will significantly increase production."
He also stated, "The LOI currently only covers the citrus part of the enterprise but we would certainly be very interested in helping increase production in the other areas of production fruit and vegetable production, beef and pork meat production charcoal and rice and potentially production of electricity from waste. Increase of food stuff production is a priority for the Cuban economy."
In addition, LGC Capital's David Lenigas commented on the deal, "The Cuban Agri sector is one of the most exciting sectors in which to be involved for medium and long term growth, GTC Management have extensive experience in the Cuban AGRI sector with Chris Murphy previously being the head of E D & F Man's Cuba sugar operation in the 1990s."
The press release is as follows:
Canadian joint venture partner Groombridge Trading Corp (GTC) has signed a Letter of Intent (LOI) with Cuba's Empresa Agro Industrial Victoria de Giron (EAIVG), part of the Ministry of Agriculture, to work with them to assist with investment in the development and regeneration of the largest citrus producer in Cuba with the aim of increasing the country's citrus and juice production.
EAIVG is situated 130 kilometres east of Havana and the overall project covers some 120 square kilometres with 35,000 hectares under production and is the largest agricultural enterprise in Cuba.
EAIVG is not only the largest producer of citrus in Cuba and also produces substantial quantities of other fruits, vegetables, beef, pork charcoal and rice.
EAIVG is seeking new investment to increase the amount of citrus and juice produced for the domestic market and export under its own brand. New investment is required to increase planting, install irrigation systems, to import required inputs and update the industrial production of fruit juice and packing plants.
The 50/50 GTC/LGC Capital joint venture will work with and assist EAIVG access new investment funding and bring assistance to improve operational aspects such as growing and processing technology, marketing and exports.
Under the LOI, EAIVG and GTC state their intention to promote dialogue and understanding with the objective to develop the project for revitalization of citriculture at EAIVG and this LOI does not oblige the parties to conclude a formal agreement nor it is a legal binding instrument.